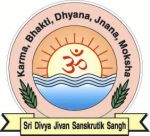 Home
News
Upcoming Events What's New?
Services
Multimedia
Publications
Administration Saints and Sages Photo Gallery
Contact

Lord Sri Ganesh - on auspicious Ganesh Chaturthi ( Aug 27, 2006)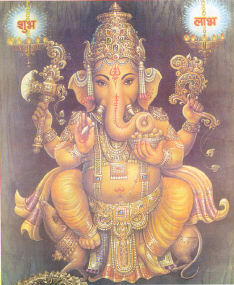 "He is the Lord, who removes all obstacles on the path of the spiritual aspirant, and bestows upon him worldly as well as spiritual success. Hence He is called Vigna Vinayaka. His Bija Akshara (root syllable) is Gung, pronounced to rhyme with the English word "sung". He is the Lord of harmony and peace."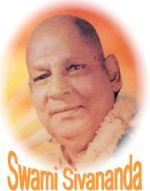 "Lord Ganesha represents Om or the Pranava, which is the chief Mantra among the Hindus. Nothing can be done without uttering it. This explains the practice of invoking Ganesha before beginning any rite or undertaking any project. His two feet represent the power of knowledge and the power of action. The elephant head is significant in that it is the only figure in nature that has the form of the symbol for Om."<<More>>
Lord Ganesha- The Remover of Obstacles Swami Krishnananda
Worship of Lord Ganesha Swami Adhyatmananda
Jai Ganesh Jai Ganesh pahi mam- Audio clip
"Good Beginning" By Sri Swami Chidananda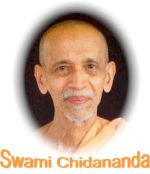 " On this auspicious day of the worship of Lord Ganesha, the remover of obstacles and the bestower of success, let us begin by eradicating wrong qualities and cultivating sublime, noble, spiritual qualities and divine virtues. In his "Universal Prayer" Gurudev says: "Fill our hearts with divine virtues." If we pray to the Lord to do this, then we must assist God by ourselves also trying to fill our heart with divine virtues. Then He will help us and make it a success.
"In his book Satsanga Lectures, Gurudev said: "Today I will tell you of a simple path to God-realisation, three simple sadhanas that will grant you liberation. The first sadhana is to eradicate negative, unspiritual qualities and cultivate positive, spiritual qualities. Secondly, constantly remember God in the midst of all vyavaharic activities. And thirdly, dedicate all your activities at the feet of God." So, the first sadhana is to eradicate negative, undivine qualities and cultivate positive, divine qualities." <<More>>

A Special Request for Nirali
18-month old Nirali has been diagnosed with a rare type of Acute Lymphoblast Leukemia and needs a marrow transplant to be treated.
She needs a bone marrow donation from a Indian/South Asian donor. Since Indians are a minority race in USA, in the national marrow registry, there aren't as many Indians registered and as a result, the possibility of a match is much less for patients of Indian origin. There's no organized marrow registry in India either that we can look for a match in.
Nirali is going through chemotherapy treatment right now but this type of ALL has a great chance of relapse if not treated with a bone marrow transplant.
Help Save Nirali - For more details