Meditation On "OM"
\
Mandukya Upnishad
by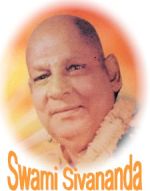 "This is the Lord of all, this is the knower of all, this is the Internal Ruler, this is the cause of all, this is verily the Origin and End of all beings."

Sarvesvara: Lord of all, i.e., the Governor of the whole physical and super-physical universe. As all the mental and physical worlds proceed from lsvara, as He is omnipotent, as He controls everything, He is called the Lord of all. lsvara is not something separate from the world. Sri Sankara has refuted the theory of the Naiyayikas who admit an extra-cosmic creator. Prajna is regarded as equal to Isvara. Just as the whole world has come out of Isvara, so also the waking and dream states have come out of deep sleep. That is the reason why in the previous Mantra it is said that the deep sleep state is the doorway or gateway to the waking and dream states. The waking and dream states dissolve also in the deep sleep state.

This Prajna is the knower of all as He is in all beings and all conditions. Hence He is called All-knowing. He is Antaryami, i.e., inner ruler, the governor of all beings, from within. He is the controller from within. He has entered into all beings and directs everything from within. He is the source or womb of all. From Him proceeds the varied universe. Therefore He is also the origin, and the place of dissolution for all beings. All beings finally disappear in Him. He is the final resort for all beings.

Isvara does not exert from outside to create the worlds. He does not want any instrument or materials to work with as a potter requires them to make a pot. He is omnipotent. He wills. Everything comes into being. He is the internal ruler. He resides or dwells within all beings and controls everything. He is the material cause as well as the instrumental or efficient cause. He projects this world and withdraws it within Himself, just as a serpent lengthens its body and coils it up, just as the lotus opens and shuts itself, just as the tortoise projects its limbs and withdraws them.
Latest Additions.........

Please subscribe to Divyajivan Mailing List. We will update you with new uploads of spiritual literature on the web of Holy Master Sri Swami Sivanandaji Maharaj, saints of his lineage and other saints. We will also update you about the Sivananda Ashram, Ahmedabad website and facilitate communication with Sri Swami Adhyatmanandaji Maharaj.

Please enter your email address and click Subscribe button
To manage your subscription, please visit Subscription Page. You can also subscribe and unsubscribe from this page. You may unsubscribe by yourself anytime you wish. You will be required to send confirmation link that you will get in your e-mail to complete this subscription.

[ Home ] [ News ] [ Upcoming Events ] [ What's New? ] [ Services ] [ Swami Adhyatmananda ] [ Multimedia ] [ Publications ] [ Administration ] [ Saints and Sages ] [ Photo Gallery ] [ Contact ] [ Guestbook ] [ Important Links ] Webmaster: webmaster@divyajivan.org