Home
News
Upcoming Events
What's New?
Services
Multimedia
Publications
Administration
Saints and Sages
Photo Gallery
Contact

Sri Ramnavmi Utsav - Swami Sivananda ( April 12, 2011)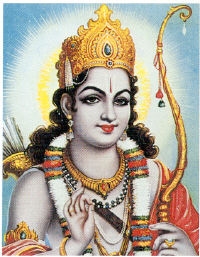 The Name of Lord Rama is the greatest purifier of the heart. It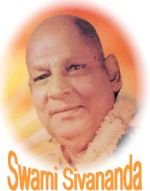 wipes away all one's sins. Not only this, but it wipes away the sinful tendencies as well. The Name is sweeter than the sweetest of objects. It is the haven of peace. It is the very life of pure souls. It is the purifier of all purifying agencies. It quenches the consuming fire of worldly desires. It awakens the knowledge of God. It bathes the aspirant in the, ocean of divine bliss. Glory to Sri Rama and His Name!
Ram-Nam burns ignorance, passion and sin. With or without knowledge, correctly or incorrectly, when the word "Rama" is pronounced it showers a rain of good upon the devotee. - Swami Sivananda << More>>
Sri Vishnusahsra Nama - Sanskrit text. PDF (with meaning in Gujarati)
Sri Hanuman Jayanti (April 18, 2011)
"Hanuman was the living embodiment of the power of Ram-Nam. He was an ideal selfless worker, a true Karma Yogi who worked desirelessly. He was a great devotee and an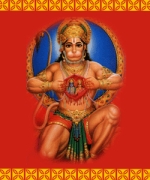 exceptional Brahmachari or celibate. He served Sri Rama with pure love and devotion, without expecting any fruit in return. He lived only to serve Sri Rama."
"Hanuman ranks first amongst the heroes of the world. His heroic deeds, wonderful exploits and marvelous feats of strength and bravery cannot be adequately described.He is a Chiranjeevi. He is everywhere. He who has eyes and devotion beholds him and receives his blessing"..... Swami Sivananda
<< More>>
Hanuman Chalisa - audio clip
Early Morning Meditation Talks from Ponder These Truths by Sri Swami Chidananda

Dharma Kshetra is karma Kshetra
There is a concept in the Upanishads: When a thought arises that you know is contrary to the Law do not act, postpone it, brush it away. Direct your mind elsewhere. Engage yourself in doing something else. When a thought arises which is in consonance with dharma, in accordance with dharma, do not wait, do it immediately. Do not allow any interval to lapse, to intervene between your good intention and its corollary, the corresponding good action. Do it immediately. Great wisdom is behind this direction, wisdom deriving from experience. So in this trite saying, dharma kshetra is karma kshetra, a world of meaning comes into being. Anything contrary to dharma should not be translated into action. It should not take the form of karma because it will rebound upon you in the form of sorrow. Whereas when any dharmic impulse or thought arises, immediately it should be translated into karma. Dharma kshetra is karma kshetra.- Swami Chidananda << More>>
Yoga Learning through a Book "Yoga, A Way of Life" by Swami Adhyatmananda

OMKAR - Omkar Sadhana is the Prana of Spiritual Sadhana. Omkar is the best Pranayam. The key to good health, long life and balanced life is the regular practice of Omkar.The practice of Omkar destroys Tamasik thoughts and converts the Rajasik thoughts into Sattvik thoughts. The practice of Omkar helps the seekers of medi­tation to concentrate the mind. There is a great contri­bution of Omkar to lead the mind on the spiritual path. -Swami Adhyatmananda << More>>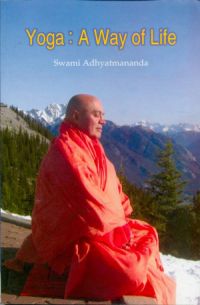 22nd YTTC ( May 11, 2011 - May 30, 2011) Do you wish to be a certified Yoga Teacher?, Enhances your Yoga Skill?, Learn from a Yoga Master?
Come, join Yoga Teachers Training Course (YTTC) at Sivananda Ashram, Ahmedabad . It is organized under the guidance and leadership of Yogacharya Sri Swami Adhyatmanandaji, a disciple of H.H. Sri Swami Chidanandaji Maharaj, coming from a great lineage of Holy Master Sri Swami Sivanandji Maharaj, a doctor Yogi and a realized Saint. Sri Swami Adhyatmanandaji has conducted 686 yoga camps around the globe. He is author of number of books on yoga and philosophy.
YTTC will provide you a wonderful opportunity to further develop your skill in the science of Yoga and expand your abilities to teach yoga to others.You will be learning from a Master and other members of Yoga Team of the ashram. Ashram's serene atmosphere is ideal for enhancing your spiritual growth as well as the skill in the field of science of Yoga.Please contact the ashram for details : sivananda_ashram@yahoo.com / call # 079 26861234. Registration form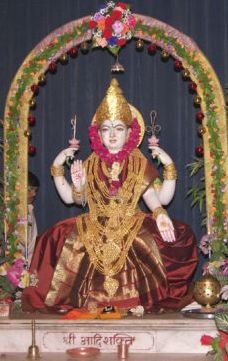 Upcoming "Mangal Utsav" at Sivananda Ashram, Ahmedabad ( April 29, 2007 - May 3, 2007)
10 th Anniversary of Sri Ashtalaxmi Bhavan & Sri Chidananda Dhyana Mandir and 67th Birthday of Pujya Sri Adhyatmanandaji Maharaj (May 3, 2011)

Holy Sri Ashtalaxmi Bhavan and Sri Chidananda Dhyan Mandir were consecrated by the most worshipful and revered Gurumaharaj Sri Swami Chidanandaji Maharaj on April 29, 2001. Ever since then, revered Gurumaharaj's spiritual presence is a source of strength and inspiration to all of us here at the ashram. His Divine Darshan is inspiring hundreds of lovers of the Lord and seekers of the truth in their quest for achieving the higher spiritual goal in life.
On the occasion of its 6th anniversary (April 29, 2011), group "Sri Yantra pujan" and "Sri Navachandi yajana" have been organized. All are invited to join this holy event.
News & Activity Report for the Month of March 2011

Divya Jivan Gujarati / March 2011

Equal visio
n is touchstone of knowledge. Usefulness is the touchstone of

virtue. Celibacy is the touchstone of ethics. Oneness is the touchstone of Self-realization . Humility is the touchstone

of devotion. Therefore, be unselfish, humble and pure. Develop equal vision. Be in tune with Infinite.
Cultivate a melting heart, the giving-hand, the kindly speech, the life of service, equal vision and impartial attitude. Your life will indeed be blessed.
Spiritual Opportunity is a rare privilege, Do not loose such opportunity. Embrace spirituality, practice purity, develop nobility, do charity and attain Divinity.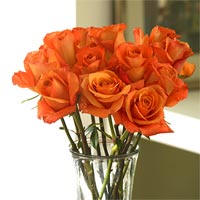 Gurudevarpanamstu!