Divya Jivan Newsletter
Sivananda Ashram, Ahmedabad
April 2019

====================================



OM Namo Bhagawate Sivanandaya!
OM Namo Bhagawate Chidanandaya!
OM Namo Narayanaya!
==================================================================
"Glory to Lord Sri Rama and HIS Name!" on auspicious Ramnavami Utsav (April 14, 2019)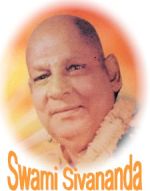 "Ram-Nam burns ignorance, passion and sin. With or without knowledge, correctly or incorrectly, when the word "Rama" is pronounced it showers a rain of good upon the devotee. Sri Rama is Brahman who takes one across the ocean of worldly existence. Rama is one in across whom the Yogis sport, that is, the Self within.

Without first developing devotion to Rama who is the Self, who lives in the hearts of all beings, who is all bliss and who is peerless, how can man cross the ocean of worldly life which has sorrow, pain and misery for its waves? Do thou therefore worship Lord Rama who is Vishnu and the consort of Sita who is Lakshmi. Abandon all foolishness and enmity. Take to the service of Lord Rama.

O Devotee! recite His Name, sing His glory and serve His Lotus Feet. Enthrone in your heart Lord Rama of dark hue, whose image is reflected in the heart of Lord Shiva. Blessed is the pious soul who uninterruptedly drinks the nectar of Sri Rama's Name which has been churned out of the ocean of the Vedas, which removes the impurities of the Kali Yuga or the iron age, which lives constantly on the lips of Lord Shiva, which is a sovereign remedy or unfailing specific to cure the disease of worldly existence and which is the life of Mother Sita." - Swami Sivananda << Read More>>

==================================================================
19 th Brahmotsav of Sri Sri Ashtalaxmi Bahvan & Sri Chidananda Dhyana Mandir/Sri Ashtalaxmi Darshan (April 29, 2019)

The Upnisads, the essence of Vedas, sing the glory of the Mother-worship, "Matru Devo Bhava" is the famous saying of the Upnisad. When God, Himself incarnates as Mother, naturally it brings additional harmony to the Mother-worship. Laxmi is not money only. Patience, discrimination, our progeny, education, victory etc. are our wealth. The greatest wealth is character, patience and discrimination. - Swami Sivananda < Read More>>

Eighfold Laxmi - By Swami Chidananda

Sri Yantra - Sri. Yantra is Yantra of Bhagawati Sundri. It is called "Yantraraja". It is Hymns of Mantras of Sri Lakshmi. Its each mantra has been sanctified and established. This body of Yantra or Yantra chakra contains Bindu (point), Rekha (line), Trikona (triangle) and Vritt( circle). They have been placed according to certain rules considering it as the body f a man with nine doors. Yantra is taken as the body of Ashta-Devata << Read More>>

==================================================================
Early Morning Meditation Talk from " Ponder These truths" by Swami Chidananda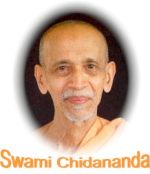 "The Divine Name" : The rupa of Bhagavan (the form of God) is beyond our comprehension. But here is something, an aspect of God identical with Him, discovered in ancient times. It is the mantra (sacred syllable or word) of the supreme absolute Being. Here is a "being" that is name, and yet it is formless. Therefore it has contact with the formless world. Itself being devoid of rupa (form), being nirakara (formless), it has contact with the nirakara parabrahma tattva (formless supreme Reality). Parabrahma is nirakara, nirguna (without form, without attributes), but here It is nirakara but saguna (formless but with attributes). It is in the form of sabda (sound). It is in the form of nama. It has vibration. It has a tangible sound form which we can hear with our gross ear.

"Jagat Guru Lord Krishna says: "He who repeats My Name at the time of leaving the body attains Me. He does not return once again into this mortal world." Abheda, abhedata of nama and nami (The non-difference, identity of the Lord and His Name) has been established by the direct experience of those who have practised this path and attained perfection."

"The path of the Divine Name in this Kali Yuga is the supreme, the least complicated, the most efficacious, unfailing, simple and powerful path." - Swami Chidananda <<Read More>>

==================================================================
Learning of "Jeevan Yog" from a Yoga Acharya Swami Adhyatmananda
Through TV episodes of "Jeevan Yoga" Series by Doordarshan Girnar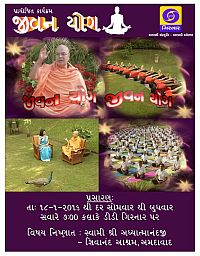 Obesity : Yes, one can surely control hunger, thirst, sleep, behavior, thoughts and work by performance of Yogasanas and Pranayama. One can live with least consumption of food, water and sleep by practice of Shitali and Shitkari Pranayama. Practice of Bhujangasana reduces hunger.

Action taken to reduce the weight by compulsory dieting makes the body tired, sorrowful and depressed, whereas food con­sumed with proper understanding and practice of regular exercise as well as Yoga-abhyasa endows one with a balanced life. -Swami Adhyatmananda << Read More>> / Jeevan Yog - Episode 6

43 rd Yoga Teachers Training Course (YTCC) at Sivananda Ashram, Ahmedabad is organized under the guidance and leadership of Yogacharya Pujya Sri Swami Adhyatmanandaji, who has conducted over 800 Yogasana Camps over the globe. Our comprehensive Yoga Teachers Training Course provide a strong foundation for personal and spiritual development.

YTTC offers a wonderful opportunity to experience the benefits of Yoga practices, including Hatha Yoga, yogic breathing, deep relaxation, meditation, yogic diet, all these in a beautiful and holy ashram environment. It is design to further develop yoga student's skill in the science of Yoga and prepare them to teach yoga to others. During your stay, you will absorb yourself in the Yogic lifestyle and transform your body, mind and spirit. You will receive diploma certificate recognized by Gujarat University
Plan ahead and Register in time. For the details, visit our SIVA Yoga Center /registration form / Stay at the Ashram/ Guest Info page /

==================================================================
Highlighting the News and Upcoming events /

Holy Sri Ashtalaxmi Bhavan and Sri Swami Chidananda Dhyan Mandir at Sivananda Ashram, A'bad were inaugurated by the most worshipful and Revered GuruMaharaj Srimat Swami Chidanandaji Maharaj on April 29, 2001. Now "Aand Utsav" is organized on the occasion of its 19 th anniversary. Join with us for "Navchandi Yajana" and spiritual retreat (April 28, 2019 to May 3, 2019). For << More details>>

Devotees, who would like to stay at the ashram during the Anand Utsav, please visit the Guest Information page for the details of your visit and help us make proper arrangements.

Srimad Bhagawat Katha at Haridwar (Oct 31, 2019 to Nov 6, 2019) by H. H. Sri Swami Adhyatmanandaji Maharaj on Vyasapeeth
You are welcome to join the group to the pilgrimage to Haridwar for Srimad Bhagawat Katha, please fill out the application form and submit at Ashram's office. It would facilitate to make travel and stay arrangements etc at Haridwar................. application form.


News & Activity Report for the Month of March 2019

News through Events' photos

Divya Jivan /April 2019

==================================================================
Q & A on Spiritual Life and Sadhana from "May I Answer That?"- by Holy Master Sri Swami Sivanandaji Maharaj.

If God is almighty and all-powerful, why can't He see that everybody does his actions properly?

Everybody does his actions properly. A thief must pilfer things. A scoundrel must do wrong actions. These are Kartavya. Remember this world is Trigunatmic and relative. Every movement of the foot, every step, is an attempt towards Sat-chit-ananda. The world is a relative plane. Prostitutes, saints, rogues, beggars, kings are all doing their respective duties. Good and evil are relative terms. Evil exists to glorify good. Hatred exists to glorify love. A rogue is not an eternal rogue. He can become a saint within the twinkling of an eye when he is placed in proper Sattvic company.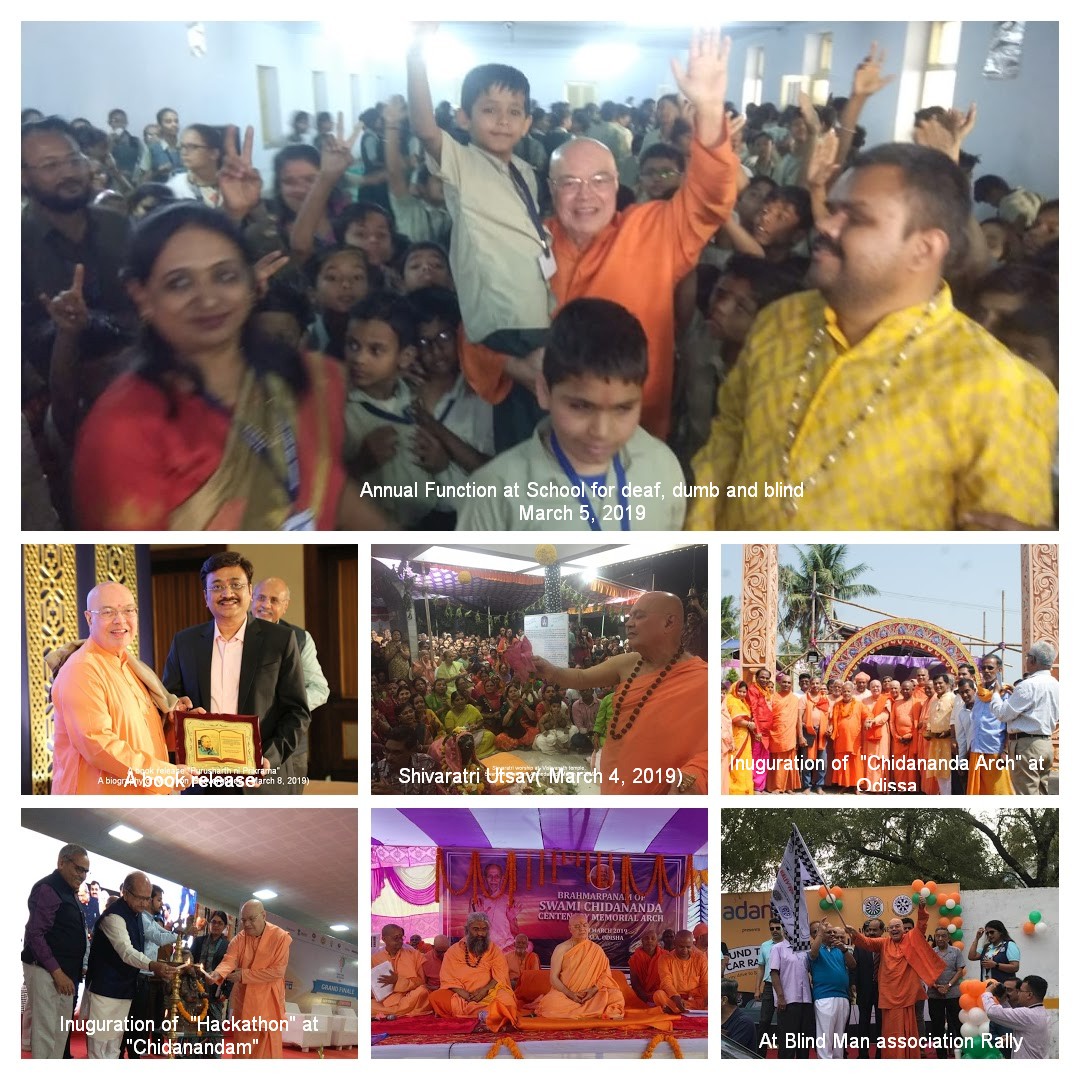 Gurudevarpanmastu!