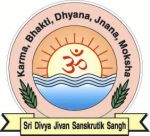 Home
News
Upcoming Events
What's New?
Services
Multimedia
Publications
Administration
Saints and Sages
Photo Gallery
Contact

Deepavali , A Festival of light, Joy & Illumination ( Nov 13, 2012 )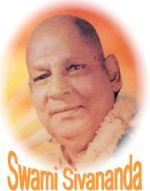 "O Ram! The light of lights, the self-luminous inner light of the Self is ever shining steadily in the chamber of your heart. Sit quietly. Close your eyes. Withdraw the senses. Fix the mind on this supreme light and enjoy the real Deepavali, by attaining illumination of the soul."

"The sun does not shine there, nor do the moon and the stars, nor do lightnings shine and much less fire. All the lights of the world cannot be compared even to a ray of the inner light of the Self. Merge yourself in this light of lights and enjoy the supreme Deepavali"- Swami Sivananda << More>>
As you perform Laxmi Pujan on Dhanteras & Deepavali understand the meaning of Sri Yantra Puja- Hymns of Goddess Lakshami

Sri. Ashtalaxmi Darshan, Sri Mahalaxmi Stuti and "Sri Suktam (audio clips)

Early Morning Meditation Talks from " Ponder These Truths " by Sri Swami Chidananda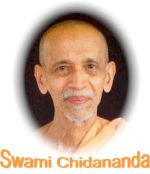 "Surrender"
" It is our ego-sense that we surrender, the idea "I am doing." We surrender our self-will and put ourselves into His hands, so that we act as He dictates, we act as He teaches. So action is there, but no more self-will, no more action prompted by the mind, but action according to the will of God, according to the wisdom teachings of God and His saints."

When you put yourself under the will of God and His wisdom teachings, then you are a self-controlled person. You will not allow the senses to do whatever they wish or the mind to do whatever it wishes - Swami Chidananda.....<<More>>
Deepavali Wishes from Swami Adhyatmananda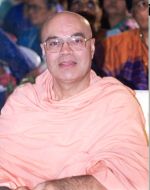 Prayers and best wishes for Diwali and Happy New Year. May the lights of little lamps of Diwali bring inner light of knowledge to realize the absolute in this very birth.
Congratulations to America, May God bless America. Because it has proved that we stand for the truth, royalty, purity and character. We are united not only as nation but our unity is of the soul. May this glorious victory of America inspire many more nations to unite, stand and struggle for the perfection, eternity and higher values of the life.
Diwali comes and goes, year ends and begins, to analyze our own self and dive deep in recess of our hearts to find the pearls of everlasting peace. Our prayers to almighty Lord, Bhagawan Sri Vishwanath Mahadev, Goddess Sri Sri Sri Ashtalakshmiji and our most beloved Gurudev H .H. Sri Swami Sivanandaji Maharaj to bestow and shower their choicest blessings upon all of us to live and lead the life Divine with excellent health, long life, eternity, mutual love, affection and reverence. May spiritual illumination being unto thee!
God Bless You All ! Happy Diwali !
With ocean deep regards, profound love and prayers for the Universal peace.
Yours in the service of Humanity,
At the feet of Sri Gurudev
Sevak
Swami Adhyatmananda.
28th YTTC ( Dec 11, 2012 - Dec 30, 2012 ) at "SIVA" (Sivananda International Vedanta & Yoga Academy) Yoga Teachers Training Course (YTCC) at Sivananda Ashram, Ahmedabad is organized under the guidance and leadership of Yogacharya Pujya Sri Swami Adhyatmanandaji has conducted over 680 Yogasana Camps over the globe. Our comprehensive Yoga Teachers Training Course provide a strong foundation for personal and spiritual development.

YTTC offers a wonderful opportunity to experience the benefits of Yoga practices, including Hatha Yoga, yogic breathing, deep relaxation, meditation, yogic diet, all these in a beautiful and holy ashram environment. It is design to further develop yoga student's skill in the science of Yoga and prepare them to teach yoga to others. During your stay, you will absorb yourself in the Yogic lifestyle and transform your body, mind and spirit.You will receive diploma certificate recognized by Gujarat University For details, contact Sivananda_ashram@yahoo.com / # 079- 26861234 Registration form
Divya Jivan /November 2012
News & Activity report for the Month of October 2012



He who does all actions for Me, who looks upon Me as the Supreme, who is devoted to Me, who is free from attachment, who bears enmity towards no creature, he comes to Me, O Arjuna! (11:55)



To those men who worship Me alone, thinking of no other, of those ever united, I secure what is not already possessed and preserve what they already possess.(9:22)




Fix thy mind on Me; be devoted to Me; sacrifice unto Me; bow down to Me; having thus united thy whole self with Me, taking Me as the Supreme Goal, thou shalt verily come unto Me.( 9:34)




Fix thy mind on Me, be devoted to Me, sacrifice to Me, bow down to Me. Thou shalt come even to Me; truly do I promise unto thee, (for) thou art dear to Me.(18:65)



Abandoning all duties, take refuge in Me alone; I will liberate thee from all sins; grieve not. (18:66)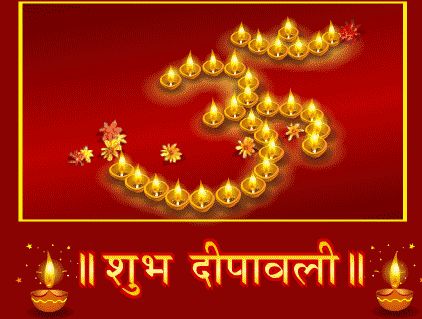 Gurudevarpanmastu

|Subscribe
|
Unsubscribe
|
Manage Subscription
|