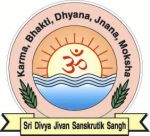 Home
News
Upcoming Events
What's New?
Services
Multimedia
Publications
Administration
Saints and Sages
Photo Gallery
Contact

Glories of the Lord Sri Krishna - on auspicious Sri Janmashtami ( Sept 1, 2010 )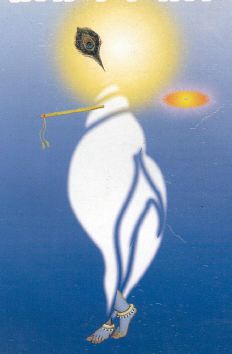 "Sri Krishna is not merely a historical man who came and went, like others, but the Eternal Purusha who dwells even now and shall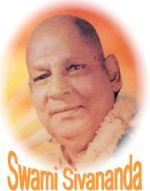 live in the everlasting future, in the core of all manifestation. It is the Symbol of the Absolute descended into relativity that we call Krishna, the ever-beloved protector of all that breathe and air."

"So Sri Krishna is called an Avatara, a descent of God in the world, of the Whole in the parts, of the Absolute in the relative. An Avatara is different from a Rishi or a Jivanmukta who represents an ascent of man to God, whereas the Avatara is a descent of God to man, consciously and deliberately. Sri Krishna lived the universal life, laughed a universal laughter, and walked on earth as the moving Spirit of the universe. To worship Him is to be in the Presence of God; to know Him is to realise the Self."

"What a grand life! The householder and the Sannyasin, the great enjoyer and the great renouncer, the child and the sagacious, the sportive and the contemplative, the human and the Divine, melt together in the menstruum of Sri Krishna and exist as One! Truly, God is All, and to God all are one. "He is woman and He is man; He is boy and He is girl; He is the old one tottering with a stick; He exists pervading all things" (Svetasvatara Upanishad, IV-3).

A special page with enlightening articles
Sri. Krishna stuti- audio clip

Holy Month of Shravana - Dedicated to Lord Siva and His Worship( Aug 11, 2010 - Sept 8, 2010)

"Siva Tattva" and Philosophy of Symbols by Sri Swami Sivananda

"Salutations to Lord Siva, the vanquisher of Cupid, the bestower of eternal bliss and immortality, the protector of all beings, destroyer of sins, the Lord of the gods, who wears a tiger-skin, the best among objects of worship, through whose matted hair the Ganga flows.
Lord Siva is the pure, changeless, attributeless, all-pervading transcendental consciousness. He is the inactive (Nishkriya) Purusha. Prakriti is dancing on His breast and performing the creative, preservative and destructive processes."..... Swami Sivananda <<More>>

Mahadev Shiva Darshan at Vishvanath Temple Sivananda Ashram, Ahmedabad
Early Meditation Talks from Ponder These Truths by Sri Swami Chidananda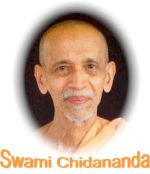 Be Content in Whatever Way God Keeps You
"O man, in whatever state the Lord has placed you, so far as your outer, earthly, secular life is concerned, be content. Be where God has placed you, and be full of inner serenity, be full of inner joy. Never mind what your mind may say. Never mind what people may say. For you know that all comes due to the supreme will of the Almighty, the Universal Being; everything is in His hands. He brings about all things. Knowing this be at rest, be serene, be peaceful.

"In all conditions, at all times, amidst all experiences, events and occurrences, in all tests, trials and tribulations, be serene; rejoice in the Lord, knowing that you are safe in His hands. For He, the infinite goodness, infinite love, infinite compassion, infinite justice, infinite wisdom, can never do to you anything that is wrong, harmful or inimical to your highest welfare.

"Thus, having firm faith, firm knowledge, being set and convinced, and thus being established in this conviction, be serene in whatever way He has placed you. Be pleased to be there and rejoice. Chant: 'Sita Ram, Sita Ram, Sita Ram.' - Swami Chidananda << More>>

Yoga Learning through a book , " Yoga, A way of Life " by Swami Adhyatmananda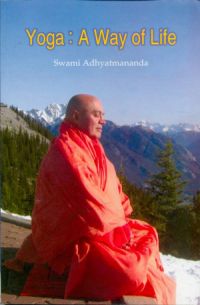 Kapal Bhati Pranayam : Kapal in Sanskrit means Forehead and Bhati in Sanskrit means Shining. Practicing Kapalbhati on regular basis leads to shining face with inner radiance. Kapalbhati is highly energizing abdominal breathing exercise. What we do in Kapalbhati Pranayama ?
In Kapalabhati we do quick exhalation and natural inhalation. Normally exhalation takes one fourth of the time of inhalation.Quick exhalation and natural inhalation follow each other.

Bhastrika Pranayam : The meaning of the Sanskrit word 'Bhastrika' is 'Bellows', thus the Bhastrika Pranayama is called the 'bellows breath'. This form of breathing increases the flow of air into the body to produce inner heat at the physical and subtle level.
Bhastrika breathing is a dynamic and highly energizing abdominal breathing exercise requiring a large expenditure of physical energy. It is accomplished by breathing abdominally at the rate of 1-4 breaths per second, with inhalations and exhalations equally emphasized and equally active. << More>>

"Each activity of Yogi Should bring him near to the eternal unfailing beauty of the Soul. This is a real sense and high value of Yoga. Yoga is like a vast sky which can envelop everyone, those who want peace & harmony."- Swami Adhyatmananda


For Worship services at Lord Vishvanath Temple during Shravan Month - Please contact Ashram

Shiv Puran Katha by Pujya Sri Swami Adhyatmanandaji Mahahraj During Holy Shravan Month( 6.00pm- 7.30pm)

News and Activity Report for the Month of July 2010

Divya Jivan Gujarati / July-August 2010




The Blessed Lord Said,
Fearlessness, purity of heart, steadfastness in Yoga and knowledge, alms-giving, control of the senses, sacrifice, study of scriptures, austerity and straightforwardness, Harmlessness, truth, absence of anger, renunciation, peacefulness, absence of crookedness, compassion towards beings, uncovetousness, gentleness, modesty, absence of fickleness,Vigour, forgiveness, fortitude, purity, absence of hatred, absence of pride—these belong to one born in a divine state, O Arjuna!
Hypocrisy, arrogance, self-conceit, harshness and also anger and ignorance, belong to one who is born in a demoniacal state, O Arjuna!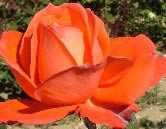 Gurudevarpanamstu!