===============================================================================
Early Morning Meditation Talk from " Ponder These truths" by Swami Chidananda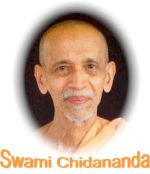 "This Moment", this concept, this word, this fact, this truth is the most tremendous truth of life. Life is made up of this moment and this moment only—not of dead yesterdays nor of unborn tomorrows. But your life to each one of you is not even today. It is this moment. This moment is what we effectively have. Other aspects of time are what you imagine you have. Other aspects of time are present in your mind as ideas and concepts. They are most deceptive ideas.
This moment is God. God comes to you as this moment. He does not descend in some sort of supramundane shape and size with lights flashing and sound emanating. He comes silently as this moment. Now is God. He constantly keeps coming to you as now, as this moment. We have to help God to help us when He comes as kaloham—I am time, I am life".- Swami Chidananda
<< More>>
===============================================================================
On Health Topics from a book " Yoga and health " by Swami Adhyatmananda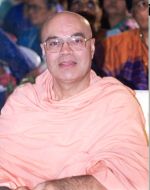 Can those having High Blood Pressure practice Asanas?
"Yes, they can practice Asanas; in fact they must surely practice them. All the Asanas excepting Shirsasana can be practiced. All the Asanas can be performed without any fear. But the special Asanas and Pranayama that can offer benefits are: Shashankasana, Shavasana and Pranayama carried out with ease.
"Initially practise these three Asanas. When there is recession in the blood pressure then you can without fear and without worry perform beginning with Trikonasana and Suryanamaskara, you can practise Sarvangasana, Matsyasana, Halasana, Paschimottanasana, Bhujangasana, Shalabhasana, Dhanurasana or Chakrasana, Ardha­matsyendrasana, Yogamudra, Mayurasana. All can be practiced without any fear. <<More>>
Satsang with H.H. Swami Adhyatmanandaji
Chapter Eight of Bhagwad Gita / The Yoga of Imperishable Brahman ( audio Clip)
===============================================================================
Highlighting the News & upcoming Events

Satsang & Seva Activities for the month of July 2013
Divya Jivan/ July- August 2013

===============================================================================
Gitamrutam


"I am the Self, O Gudakesha, seated in the hearts of all beings! I am the beginning, the middle and also the end of all beings." (10:20)


"Having become the fire Vaisvanara, I abide in the body of living beings and, associated with the Prana and Apana, digest the fourfold food." (!5:18)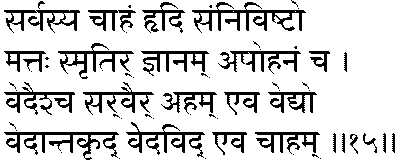 "And, I am seated in the hearts of all; from Me are memory, knowledge, as well as their absence. I am verily that which has to be known by all the Vedas; I am indeed the author of the Vedanta, and the knower of the Vedas am I."(15:15)

"Abandoning all duties, take refuge in Me alone; I will liberate thee from all sins; grieve not."(18:66)
Sri Krishnarpanmastu!