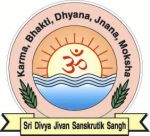 Home
News
Upcoming Events What's New?
Services
Multimedia
Publications
Administration Saints and Sages Photo Gallery
Contact

"Srimad Bhagvata"- a Treasure House of Divine Knowledge says Sri Swami Sivananda


"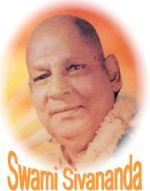 Bhagavata is a practical guide for all. It teaches that God-realisation alone can give salvation for man, and shows the ways to attain God-consciousness. It teaches that God alone really exists and that God-realisation is the be-all and end-all of life. It teaches us to realise God everywhere and always and in every situation of life. It is indeed a wonderful book. It is a great treasure for man."

"Bhagavata is the solace of life. It is unique in its beauty and charm, in its diction and philosophy. It is a valuable treasure-house of divine knowledge. A study of this book inspires devotion, instils knowledge and Vairagya. The glories of Lord Vaasudeva are vividly described in this book."

"All that is noble and inspiring in Hindu Religion, philosophy and culture is found in Bhagavata. The highest truths of religion and philosophy and the highest principles of ethics are beautifully explained in this marvelous and unique book."

"The Bhagavata consists of eighteen thousand Slokas, three hundred and thirty-two chapters and twelve Skandhas. The book is named Bhagavata because it speaks of the glory of Bhagavan or Vishnu. It is one of the most authoritative of Hindu scriptures. It is a work of great repute in India. It exercises a direct and powerful influence on the opinions and feelings of the people. It has acquired a wonderful hold on the minds of Hindus. It contains the essence of all the Puranas."

"The teachings given by Lord Krishna to Uddhava on the eve of His departure from this world, are wonderful. These are contained in the eleventh Skandha. Sri Krishna clears all the doubts of Uddhava, His friend, foremost disciple and the chief of the Yadavas. HE gives instructions on a variety of subjects. But the one ringing note is: "See Me in everything. Surrender yourself to Me. Do all actions for my sake. Cut off all sorts of attachments. Have perfect unswerving devotion to Me. Sing My glories." - Sri Swami Sivananda << More>>

Come, listen to Srimad Bhagvata Katha by H. H. Sri Swami Adhyatmanandaji Maharaj and attain a Blissful experience by learning the Glories of the Lord Sri Krishna Lila and His teachings at Sivananda Ashram, Ahmedabad from Nov 12, 2006 - Nov 19, 2006.

If you wish to stay at the Ashram during that week, accommodation and all the other facilities will be provided to you. Just let us know ahead. << contact info >>
Early Morning Meditation talks from" Ponder These Truths" By Sri Swami Chidananda

"Transcend Your Enviroment"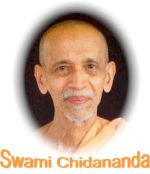 "Radiant Immortal Atman? Beloved and blessed children of the Divine! The human mind is influenced and affected by all things that surround it. It is also equally true that the human mind, with its various moods and varying states, has an affect upon all things around it. Your mind is affected by people, things and occurrences, sights and sounds around you. Equally you keep on affecting everybody, everything, wherever you go."
"Therefore, Mind your thought. Be wise, and wisely direct the thought within, into the centre of your being. Thus you can triumph over your environment and soon become established in a state of peace, poise, stability and joy." - Sri Swami Chidananda <<More>>


News & Activity report for the month of October 2006

Centenary Celebration of "Revered Bapuji" (Dr. Sivananda Adhwaryooji)

On October 8, Centenary celebration of "Revered Bapuji", Dr. Sivananda Adhwaryooji was observed at Sivananda Ashram, Ahmedabad in august presence of many dignitaries & saints including Mahamandleswar Sri Swami Satyamitranandaji Maharaj.
Dr. Bhanushankar Adhvaryoo, lovingly called "Bapuji" and also known as Sivananda Adhvaryoo as the name given by Sri Gurudev Swami Sivanandaji Maharaj and in later years of his life known as Swami Yagnavalkyananda after receiving Sannyasa from Sri Swami Chidanandaji Maharaja was one of the foremost disciples of Sri Swami Sivanandaji Maharaj and ever-enthusiastic propagator of His message.
A new release of "Srimad Bhagwad Gita (Gujarati translation) of Sri Gurudev Swami Sivanandaji Maharaj by Mahamandleshwar H. H.Sri Swami Satyamitranamdaji Maharaj was done on this occasion. It will be available at the promotional rate of Rs.100/00 upto the end of this year.<<More>>

Deepavali Celebration - Ankoot Darshan at Sri Maa Ashtalaxmi Shrine at Sivananda Ashram, Ahmedabad
Yoga Camp at National Defense Academy, Khadakwasla, (Pune) ( Oct 10,2006 -Oct 18,2006)
News & Activity Report for the Month of October 2006

Yoga Teacher Training Course (Dec 21, 2006 - Jan 10, 2007)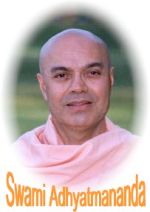 Yoga Teacher Training Course (YTTC) at Sivananda Ashram, Ahmedabad is organized under the guidance and leadership of Yogacharya H. H .Swami Adhyatmanandaji, who has been teaching Yoga over thirty years and has conducted over 660 Yogasana Camps over the globe. Swamiji is beloved disciple of H. H. Sri Swami Chidanandaji Maharaj and was initiated in the Holy order of Sanyasa in the year 1974. Since then, as per His worshipful Gurudev's instructions he is continuously spreading the message of sages of the yore and sharing the knowledge of ancient cultural and scientific heritage of ancient India through Yoga, Pranayama, and Meditation.
YTTC will provide you a wonderful opportunity to further develop your skill in the science of Yoga and expand your abilities to teach yoga to others. You will be learning from a Master. Ashram's holy atmosphere is ideal for enhancing your spiritual growth as well as the skill in the field of science of Yoga.

For registration details: Yoga Teacher Training Course (Dec 21, 2006- Jan 10, 2007)

May I Answer That ? - by Swami Sivananda ay I Answer That


If God is almighty and all-powerful, why can't He see that everybody does his actions properly?

Everybody does his actions properly. A thief must pilfer things. A scoundrel must do wrong actions. These are Kartavya. Remember this world is Trigunatmic and relative. Every movement of the foot, every step, is an attempt towards Sat-chit-ananda. The world is a relative plane. Prostitutes, saints, rogues, beggars, kings are all doing their respective duties. Good and evil are relative terms. Evil exists to glorify good. Hatred exists to glorify love. A rogue is not an eternal rogue. He can become a saint within the twinkling of an eye when he is placed in proper Sattvic company.


Incidence from H. H.Sri Swami Chidanandaji's Life


Swamiji was to go to Calcutta. On the way to the station the party had to cross an overbridge. It was already time and they moved briskly when the other members of his party reached the platform, the train had already arrived, but Swamiji was still on the other side of the overbridge. When some devotees, anxiously ran to locate him, they found him by the side of a blind person. It so happened that the blind man had begged Swamiji to give him something but Swamiji could not give him anything because his bag had already been taken to the platform - nor could he go away without giving him something. The moment the devotees saw him they requested him to kindly make haste for the train might leave any moment. Swamiji did not comment; he only spread his upper garment and begged them all on behalf of the blindman. The devotees poured into the apron, notes and coins. Swamiji collected everything and gave the large amount to the blind man whispering confidentially in his ears that he should be careful with the money. After that he calmly crossed the overbridge, got into his compartment and did a little Divya Nam Kirtan. Only then did the train start. Swamiji's unruffled state of mind and his compassion which overpower all considerations of personal difficulty are beautifully illustrated by this incident.