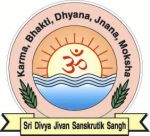 Home
News
Upcoming Events
What's New?
Services
Multimedia
Publications
Administration
Saints and Sages
Photo Gallery
Contact

Sri Vivekananda Jayanti ( Jan 12, 2010)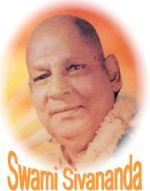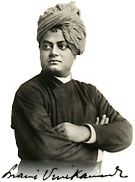 Biography of Swami Vivekananda by Swami Sivananda

" Swami Vivekananda's gospel was one of hope, faith and strength. He never succumbed to despair, for he knew that India was capable of expansion and growth. His clarion call to the nation was: "Awake, arise, and stop not till the goal is reached." - Swami Sivananda
<< More>>

Quotes of Swami Vivekananda

"Do not go for glass beads leaving the mine of diamonds. This life is a great chance. What, seekest thou the pleasures of the world? He is the fountain of all bliss. See for the highest, aim at that highest, and you shall reach the highest."
"In this external world, which is full of finite things, it is impossible to see and find the Infinite. The Infinite must be sought in that alone which is infinite, and the only thing infinite about us is that which is within us, our own soul. Neither the body, nor the mind, nor even our thoughts, nor the world we see around us, is infinite."
"

Learn to feel yourself in other bodies, to know that we are all one. Throw all other nonsense to the winds. Spit out your actions, good or bad, and never think of them again. What is done is done. Throw off superstition. Have no weakness even in the face of death. Be free."
"Meditation means the mind is turned back upon itself. The mind stops all the thought-waves and the world stops. Your consciousness expands. Every time you meditate you will keep your growth."
"Realize your true nature. That is all there is to do. Know yourself as you are—infinite spirit. That is practical religion. Everything else is impractical, for everything else will perish."
Early Morning Meditation talks from" Ponder These Truths" by Sri Swami Chidananda
The Divine Name
"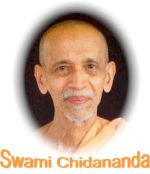 The Divine Name is like a boatman who touches both banks. He comes to this bank and he can take us across, because he goes to the other bank as well. The Name has this great advantage."
"Patanjali has a sutra which says that perfection can be obtained through repetition of the Name. And Jagat Guru Lord Krishna says: "He who repeats My Name at the time of leaving the body attains Me. He does not return once again into this mortal world." Abheda, abhedata of nama and nami (The non-difference, identity of the Lord and His Name) has been established by the direct experience of those who have practised this path and attained perfection."- Swami Chidananda << More>>

Yoga Learning through a book , " Yoga , A way of Life " of Swami Adhyatmananda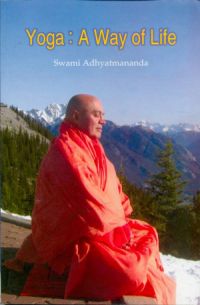 What is the importance of Flexibility exercises?

Flexibility is important because having flexible muscles allows your joints to move through a full range of motion. You need a certain amount of flexibility to move smoothly, avoid muscle tension and to keep your body protected from injury.

Stretching is one way to keep the body flexible, especially the muscles that are tight as a result of bad posture. Although stretching is typically the most overlooked part of an exercise routine, it's an important one and, for many of us, the best part of the workout.<< More>>


New Year 2010 Message - Sri Swami Adhyatmananda

News & Activity Report for the Month of December 2010

Join us for upcoming Maha Shivaratri celebration ( Feb 12, 2010)
Life is one. The crown of life is compassion. Therefore, be compassionate. Compassion will make you noble and divine.
What is a compassionate heart? Kindling of the heart with mercy, love and kindness for every creature, over mankind, the birds, the animals and the whole creation.
He who plants kindness gathers love.
Kind hearts are gardens. Kind thoughts are roots. Kind words are flowers. Kind deeds are fruits.