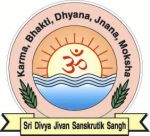 Home
News
Upcoming Events
What's New?
Services
Multimedia
Publications
Administration
Saints and Sages
Photo Gallery
Contact

New Year Message - Swami Sivananda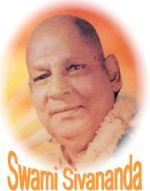 "Know the value of time. Time is most precious. Utilise every second profitably. Live every moment of your life for the realisation of your ideal and goal. Do not procrastinate. That "tomorrow" will never come. Now or never. Abandon idle gossiping. Kill egoism, laziness and inertia. Forget the past. A glorious and brilliant future is awaiting you."


"Satyam (truth) is the seed. Ahimsa is the root. Meditation is the shower. Santi (peace) is the flower. Moksha (salvation) is the fruit. Therefore, speak the truth, practise Ahimsa and meditation. Cultivate Santi. You will attain the final emancipation or freedom from the trammels of births and deaths, and enjoy Eternal bliss."

"May this bright New Year's day and all the succeeding days of this year and all the future years also bring you all success, peace, prosperity and happiness. May you all tread the path of Truth and righteousness! May you enjoy the eternal bliss of the Absolute, leading a divine life, singing Lord's name, sharing what you have with others, serving the poor and the sick with Atma Bhava and melting the mind in silent meditation in the Supreme Self."- Swami Sivananda << More>>.

Biography of Swami Vivekananda by Swami Sivananda
Vivekananda Jayanti (Jan 12, 2008)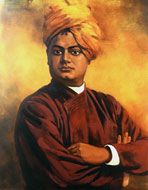 "Swami Vivekananda's gospel was one of hope, faith and strength. He never succumbed to despair, for he knew that India was capable of expansion and growth. His clarion call to the nation was: "Awake, arise, and stop not till the goal is reached." - Swami Vivekananda << More>>.


Makarsankranti by Swami Sivananda (Jan 14, 2007)

"Salutations to Surya, the Sun-God, who on this great day embarks on his northward journey.The Sanskrit term "Shankramana" means "to begin to move". The day on which the sun begins to move northwards is called Makara Shankranti. It usually falls in the middle of January."
"The message of the sun is the message of light, the message of unity, of impartiality, of true selflessness, of the perfection of the elements of Karma Yoga. The sun shines on all equally. It is the true benefactor of all beings. Without the sun, life would perish on earth. It is extremely regular and punctual in its duties, and never claims a reward or craves for recognition. If you imbibe these virtues of the sun, what doubt is there that you will shine with equal divine lustre!" -Swami Sivananda << More>>


Early Morning Meditation talks from "Ponder These Truths" by Sri Swami Chidananda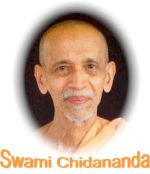 "Be Aware of Only the One"
"Glorious Immortal Atman! Beloved and blessed children of the Divine! You are upon the path to divine perfection, a divine perfection that is your birthright, a divine perfection which is your birthright because it is inherent in you, a divine perfection which is inherent in you because you are an amsa (part) of the supreme, all-perfect, paripurna (all-full) parabrahman."
"You are not only an amsa; aparoksha'nubhuti (direct experience) will establish it beyond doubt, make you experience beyond doubt, that you are identical with parabrahman. Jivo-brahmaiva naparah (the individual is not other than Brahman)—that is content of aparoksha'nubhuti. Therefore jivatva (individuality) is a superimposition due to upadhis (limiting adjuncts or additions). Brahmatva is your sahaja avastha (natural state)."- Swami Chidananda <<More>>

On "Health Topics" from a Book " Yoga & Health " by Swami Adhyatmananda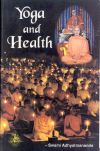 "Menopause" - How and to what extent Yoga Abhyasa can be of aid in "Menopause"?The effect of menopause can be reduced by natural and physical care and treatment.
Reduce the intake of salt in food.

Drink plenty of water

. Consume fresh fruits and vegetables.

It is essential to consume milk to maintain the level of calcium.

Yoga-abhyas, light exercise, Pranayama and meditation should be regularly practised.


The practice of Yogasanas keeps body and mind in sound health.Yoga-abhyas achieves a balance of outside system and the internal machine of the body by keeping it well defined so that the outer muscles and internal glands remain in good order. Common Asanas like Trikonasana, Tiryaktadasana, Bhoomiasana, Omkara, Bhramari Pranayama, Shavasana and practice of meditation, along with study of literature having good and high as well as noble thoughts can result in soundness of the body and mind.- Swami Adhyatmananda << More>>

Highlighting the News & Upcoming Events


Tribute to H. H. Pujya Sri Swami Sahajanandaji Maharaj, Spiritual Head of Divine Life Society, South Africa (Dec 10, 2007)
News & Activity Report for the Month of December 2007
News in Slide Shaw
Divya Jivan (Gujarati) January 2008
Upcoming Spiritual Discourses by H. H.Swami Ishawarnandgiriji of Mount Abu on the subject of "Suryopasna" (Surya-Upasana, worship of Sun God) from Jan10, 2007 - Jan12, 2007 at Sivananda Ashram, A'bad from 5.30 pm -7.00 pm
Upcoming "Mauna Shibir", Feb 11, 2008- Feb 15, 2008
Upcoming "Dhyana Shibir", Feb 25, 2008- March 3, 2008

Quotes of Swami Vivekananda
Thank God for giving you this world as a moral gymnasium to help your development, but never imagine you can help the world.
When there is a conflict between the heart and the brain, let the heart be followed .... the intellect has only one state, i.e. reason .... it works within that and cannot go beyond. It is the heart which can take you to the highest plane. It goes beyond the limits of the intellect and attains to what is called inspiration.
Never mind the struggle, the mistakes -- I never heard a cow tell a lie, but it is only a cow ... never a man. So never mind these failures, these little drawbacks; hold the ideal a thousand times, and if you fail a thousand times, make the attempt once more.
Learn to feel yourself in other bodies, to know that we are all one. Throw all other nonsense to the winds. Spit out your actions, good or bad, and never think of them again. What is done is done. Throw off superstition. Have no weakness even in the face of death. Do not repent, do not brood over past deeds. Be âzâd ("free").