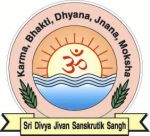 Home
News
Upcoming Events
What's New?
Services
Multimedia
Publications
Administration
Saints and Sages
Photo Gallery
Contact

Remembering Holy Master Sri Swami Sivanandaji Maharaj
on 125th Birth Anniversary ( Sept 8, 2012 ) of His Holiness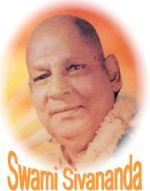 Our Adoration and Prostration to the Lotus Feet of Most Worshipful and Revered Gurudev Sri Swami Sivnandaji Maharaj.

"Gurudev Sri Swami Sivanandaji Maharaj was the Man for the Mankind. Each breath of his life he breathed to serve, love and give the best what he could give or the best he could do for the mankind. He was a Godman, filled with wonderful love in his heart. From head to toe he was oozing with divine nectar of love, love and love only. He lived all his life for the good of mankind and he became a person beloved by countless people all over the world".........<<More>>



Lord Sri Ganesha - Remover of Obstacles
( on Ganesh Chaturthi - Sept 19, 2012)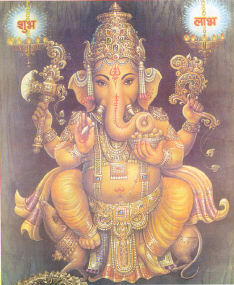 Lord Ganesha is an embodiment of wisdom and bliss. He is the Lord of Brahmacharins. He is the foremost among Brahmacharins or celibates. He is the Lord who removes all obstacles on the path of the spiritual aspirant, and bestows upon him worldly as well as spiritual success. Hence He is called Vigna Vinayaka. His Bija Akshara (root syllable) is Gung, pronounced to rhyme with the English word "sung". He is the Lord of harmony and peace. - Swami Sivananda..... <<More>>



Sri Ganesh Sahsranama (sanskrit txt.) / English translation

Early Morning Meditation Talks from " Ponder These Truths " by Sri Swami Chidananda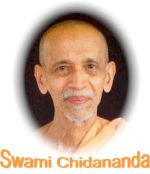 "The Practice of Truth"
"Truth is a divine principle, that is not only the ultimate Reality, but also the path that leads to the ultimate Reality. It is the great sadhana that leads to the realisation of Truth. It is also the great penance that makes this sadhana fruitful, that supports this sadhana, infills this sadhana with a strength which is not of this earth, which is divine.
The penance of truth creates spiritual force within one's heart. The great Father of the Nation, Mahatma Gandhi, referred to this inner spiritual force as atma-bala and declared unhesitatingly that it was the source of all his strength and the secret of his success in whatever he undertook. The penance of truth gave him the spiritual power to overcome all that was inauspicious and unspiritual within himself. He had attained self-conquest, and above all he had attained conquest over falsehood in any form. So much so that he was bold enough to declare his viewpoint in the words: "Not only is it true that God is truth, but I declare that truth is God." To adhere to truth, verily would be to attain God" - Swami Chidananda <<More>>

Upcoming 28th YTTC ( Dec 11, 2012 - Dec 30, 2012 )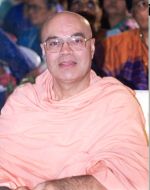 Yoga Teachers Training Course (YTCC) at Sivananda Ashram, Ahmedabad is organized under the guidance and leadership of Yogacharya Pujya Sri Swami Adhyatmanandaji has conducted over 680 Yogasana Camps over the globe. Our comprehensive Yoga Teachers Training Course provide a strong foundation for personal and spiritual development.

YTTC offers a wonderful opportunity to experience the benefits of Yoga practices, including Hatha Yoga, yogic breathing, deep relaxation, meditation, yogic diet, all these in a beautiful and holy ashram environment. It is design to further develop yoga student's skill in the science of Yoga and prepare them to teach yoga to others. During your stay, you will absorb yourself in the Yogic lifestyle and transform your body, mind and spirit.You will receive diploma certificate recognized by Gujarat University For details, contact Sivananda_ashram@yahoo.com / # 079- 26861234

Yoga Teachers Training course ( Dec 11, 2012 - Dec 30, 2012 )
Registration form

Divya Tour 2012 of Pujya Sri Swami Adhyatmananda
With the Grace and Blessings of Holy Master Sri Swami Sivanandaji Maharaj, "Divya Tour 2012" of Pujya Swami Adhyatmanandaji Maharaj has concluded in USA & Canada on Sept 1, 2012 . At present, Swamiji is in UK, the last leg of His tour. His holy presence and divine satsang brought joy and peace to seeking spiritual aspirants and yoga enthusiasts in the West. Morning Yoga sessions and evening satsang were well appreciated all across the USA and Canada. Devotees accorded him warm welcome and loved him for teaching Yoga way of Life.
"Satsang with Swamiji through Divya Tour" is an essence of Swamiji's talk during the various places. You will find it inspiring, elevating and solacing.
News & Activity Report for the Month of August 2012
Divya Jivan / July 2012

Having become the fire Vaisvanara, I abide in the body of living beings and, associated with the Prana and Apana, digest the fourfold food.(!5:16)
"And I am seated in the hearts of all; from Me are memory and knowledge, as well as their absence. I am verily that which has to be known by all the
Vedas
; I am indeed the author of Vedanta, and the knower of the
Vedas
am I". (15:5)
"To those men who worship Me alone , thinking of no other, who are devout, I provide gain and security."Bhagavad Gita (9 :22)

"Fix thy mind on Me; be devoted to Me; sacrifice to Me; bow down to Me; having thus united thy whole Self with Me, taking Me as the Supreme Lord, thou shalt verily come to Me".( 9:34)



G
urudevarpanmastu
|Subscribe
|
Unsubscribe
|
Manage Subscription
|