October 8, 2020, monthly Narayan Seva, distribution of Groceries to the poor and needy families was carried out by a team of yoga teachers under the leadership of Ms. Sangeeta Thawaniji. 160 families were served groceries worth Rs. 550/per family. It contains 5 kg Rice, 2 kg Gram, 3 kg Potatoes, 1 lit edible Oil. This cost approximately Rs. 90,000/- per month. This distribution is being done about the radius of 40 km from our ashram. These all families are unregistered in Govt. account. They don't stay in one place, they are moving colony and migrate place to place as per the labor job that they get.
The continuation of such comprehensive programs has been possible only because of the unstinting devotion and generous financial assistance provided by selfless devotees of the Lord. Your valuable contribution may please be donated by a check /draft drawn in favor of "Divya Jivan Sanskrutik Sangh" and mail to our office at "Divya Jivan Sanskrutik Sangh", Sivananda Ashram, Jodhpur Tekra, Ahmedabad 380015.

As per Indian calendar Purushottam mas (Sept 16, 2020 -Oct 16, 2020) was celebrated by relaying Srimad Bhagavat Katha by Pujya Sri Swami Adhyatmanandaji Maharaj, which was throughout the month in the evening for 45/50 minutes.
On Oct 21, 2020 Sri Swamiji inaugurated a Yoga studio, "Yoga Sutra", of Yoga teacher Smt. Manju Narang who gave services at the ashram.
Navaratri Festival (Oct 16, 2020 - Oct 26, 2020) Ashram celebrated Navaratri festival from with Gita chanting in chorus in the forenoon and recitation Sri Durga Saptasati in the afternoon. A Group of devotees sang 'GARBA' in praise of God as Mother every day before evening temple service Aarati. On Holy MahaAshtami Havan as well Kanya Pooja was organized with great devotion with the strict rules abidance of COVID -19. On Oct 26, 2020 was holy Vijaya Dashmi. Pujya Swamiji rendered reading from all holy scripture starting from Ved, Upanishad, Valmiki Ramayan, Gita, Sri Ramcharit Manas, etc.was done as per the tradition.
Pujya Swami Adhyatmanandaji Maharaj's Satsang discourse series, "Upanishad Amrutam" on Kathopnishad and Srimad Bhagavatam Kathamrutam are concluded. During the Navaratri daily satsang on "Devi Mahatmaya" through Amadavad Tak & DD Girnar for all nine days were enlightening. At present, Sri Swamiji's discourses on the text "Patanjali Yoga Darshan" have commenced through Sivananda Ashram Face Book page. Temples of the ashram are open now for devotees darshan with the strict rules abidance of COVID -19.
Deepavali Message (November 14, 2020)
by
H. H. Sri Swami Adhyatmanandaj Maharaj
Wishing you Peaceful, Blissful & Joyful Diwali & Happy New Year!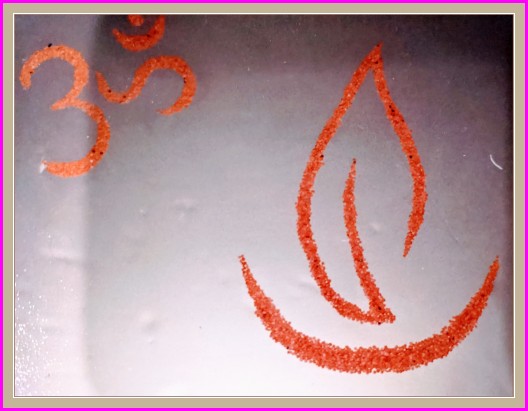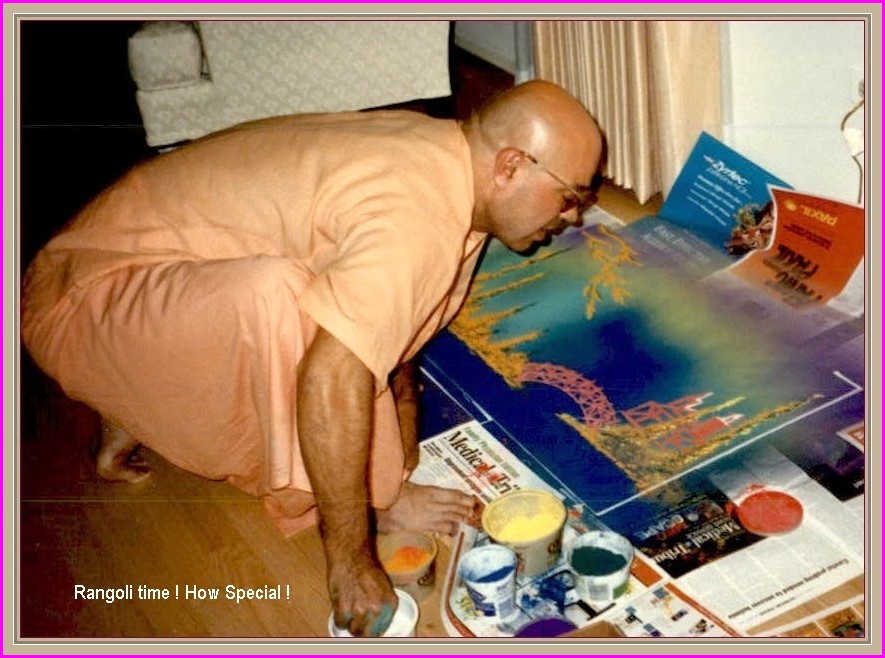 Radiant Immortal Divinities!
Most Beloved and Blessed Children of the Divine
Om Namo Narayanaya! Loving Pranams!
Happy Diwali!
May Almighty Lord and Bhagawan Sri Vishwanath Mahadev, Goddess Sri Sri Sri Ashtalaxmi Maa and Most Beloved Gurudev Sri Swami Sivanandaji Maharaj & Guru Bhagawan Sri Swami Chidanandaji Maharaj's grace be ever upon you all! May this Diwali brings inner light to realize the peace and bliss absolute is the best wishes, prayers, and greetings to all! May you all enjoy good health, perennial peace, mutual harmony, mutual love, and affection with all the members of your divine family.!
Deepavali is a festival of light, Joy & Illumination. To be free from darkness and enter into the Self-luminous light of the SELF is Deepavali. Darkness is ignorance, light is knowledge. To seek wisdom, to establish in the inner peace, supreme light of the SELF, and to rest in the supreme blessedness is the festival of Deepavali. Our real nature is peace. "Shantoyam Atma", "Anandoyam Atma". Seek that, find that, and establish in that only, that is the festival of light, in a true sense.
The knowledge is to abide in the peace within and to experience the Bliss at all times and in all conditions. In the word of Sri Gurudev, "In all conditions, I am Bliss, Bliss, and Bliss Absolute". what is being needed, is awareness, "Awareness of Awareness."

The present-day world is anxiety-ridden and tension torn from Covid -19 Pandemic. Fear not, stay positive, the vaccine is on the way, it is a hope for all. In the meantime, we all have to exercise discipline in terms of wearing masks, social distancing, and do our part in the whole. Be Safe & Stay Healthy. Enhance and build a strong immune system. Practice Yoga and Pranayama regularly. Find time to do simple Pranayama namely Anuloma Viloma or Sukh-Puravak Pranayama. Do a few rounds of Kapalbhati and Bhastrika Pranayama (if you don't have an underlying medical condition like high blood pressure or heart disease), which will boost up your energy level and enhance lung capacity "And remember this will pass too." We have won over deadly diseases like Smallpox, Plague, Spanish Flu, etc.

During Diwali don't waste money on firecrackers and like. Conserve the resources. Protect the environment and ecology. May Diwali brings the awareness of harmonious coexistence with nature, plants. animals & birds. Worship of the cow is a tradition of ancient India from Lord Krishna's time. Honor all life equally. The Life Principle (Chaitanya) is the same in All.
"God pervades the entire universe. The Lord is within you and all around you. Open your eyes and behold HIM everywhere. Behold the Lord in all beings, all objects, plants, animals, actions, feelings & thoughts. Lead the Divine Life. "Be good Do Good" "Serve, Love, Give, Purify, Meditate & Realize", says Sri Swami Sivananda.
May the supreme light of the lights enlighten your inner being! May you all rejoice in the Lord, sing His divine name and abide in Him! May you all attain spiritual illumination in this very Birth!

With Ocean deep regards, Profound love and prayers for the peace and harmony in the world.
Thy Own Self,
Sevak
Swami Adhyatmananda
Om Shanti!