OM Namo Bhagawate Sivanandaya!
OM Namo Bhagawate Chidanandaya!
OM Namo Narayanaya!
==================================================================
"The Transcendental Divinity That Is Lord Rama" by Sri Swami Sivananda
On Sacred Sri Ramnavmi April 21, 2021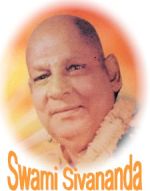 "The Name of Lord Rama is the greatest purifier of the heart. It wipes away all one's sins. Not only this, but it wipes away the sinful tendencies as well. The Name is sweeter than the sweetest of objects. It is the haven of peace. It is the very life of pure souls. It is the purifier of all purifying agencies. It quenches the consuming fire of worldly desires. It awakens the knowledge of God. It bathes the aspirant in the, ocean of divine bliss. Glory to Sri Rama and His Name!
None but the righteous can be truly happy. None but he who has the correct sense of duty and the will for its implementation can be said to live worthily. One must be imbued with a definite conviction about the supremacy of moral principles, ethical values and spiritual ideals. These ought to guide one's day-to-day actions and serve as powerful means for the culture of the human personality. That is the purpose of life. That is the way to Self-realisation. That is the message and the mission of Lord Rama's Life on earth - Swami Sivananda
<< Read More>>
Early Morning Meditation talks from "Ponder These Truths" by Sri Swami Chidananda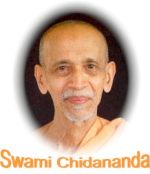 "Surrender"
" It is our ego-sense that we surrender, the idea "I am doing." We surrender our self-will and put ourselves into His hands, so that we act as He dictates, we act as He teaches. So action is there, but no more self-will, no more action prompted by the mind, but action according to the will of God, according to the wisdom teachings of God and His saints."