Divya Jivan Newsletter
Sivananda Ashram, Ahmedabad
April 20121
====================================

OM Namo Bhagawate Sivanandaya!
OM Namo Bhagawate Chidanandaya!
OM Namo Narayanaya!
==================================================================
"The Transcendental Divinity, That Is Lord Rama" by Sri Swami Sivananda
On Sacred Sri Ramnavmi (April 21, 2021)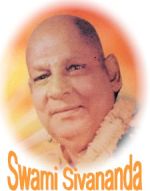 "The Name of Lord Rama is the greatest purifier of the heart. It wipes away all one's sins. Not only this, but it wipes away the sinful tendencies as well. The Name is sweeter than the sweetest of objects. It is the haven of peace. It is the very life of pure souls. It is the purifier of all purifying agencies. It quenches the consuming fire of worldly desires. It awakens the knowledge of God. It bathes the aspirant in the, ocean of divine bliss. Glory to Sri Rama and His Name!
The noblest lesson embodied in the Ramayana is the supreme importance of righteousness in the life of every human being. Righteousness is the spiritual spark of life. Cultivation of righteousness is the process of unfoldment of the latent divinity in man. The glorious incarnation of the Supreme Being in the form of Lord Rama has exemplified the path of righteousness. Let mankind follow His footsteps and practise the ideals cherished by Him, for it is only thus that there can be everlasting peace, prosperity and welfare in this world.
None but the righteous can be truly happy. None but he who has the correct sense of duty and the will for its implementation can be said to live worthily. One must be imbued with a definite conviction about the supremacy of moral principles, ethical values and spiritual ideals. These ought to guide one's day-to-day actions and serve as powerful means for the culture of the human personality. That is the purpose of life. That is the way to Self-realisation. That is the message and the mission of Lord Rama's Life on earth - Swami Sivananda
<< Read More>>

==================================================================
Early Morning Meditation talks from "Ponder These Truths" by Swami Chidananda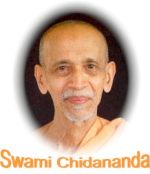 "Surrender"
" It is our ego-sense that we surrender, the idea "I am doing." We surrender our self-will and put ourselves into His hands, so that we act as He dictates, we act as He teaches. So action is there, but no more self-will, no more action prompted by the mind, but action according to the will of God, according to the wisdom teachings of God and His saints."
Surrender and activity do not conflict with each other, but are part and parcel of a total act of spiritualising yourself completely, stepping aside and asking God to take over. If God takes over, everything is under control, everything is working perfectly. If we are there, nothing is under control—mind is not under control, senses are not under control, everything is upside down. When you put yourself under the will of God and His wisdom teachings, then you are a self-controlled person. You will not allow the senses to do whatever they wish or the mind to do whatever it wishes. You will only do that which is in accordance with the will of God, the teachings of God and the saints. If it is not in consonance with the will of God and the teachings of the saints, you will not do it." - Swami Chidananda
<< Read More>>
==================================================================
Learning of "Jeevan Yog" from a Yoga Acharya Sri Swami Adhyatmananda
Through TV episodes of
"Jeevan Yoga" Serie
s by Doordarshan Girnar
OMKAR - "Omkar Sadhana is the Prana of Spiritual Sadhana. Omkar is the best Pranayam."
"The practice of Omkar destroys Tamasik thoughts and converts the Rajasik thoughts into Sattvik thoughts. In long term if the people living in all four directions on the earth start practising Omkar regularly, the mental conflicts can be eliminated. Selfishness will retire. Benevo­lence will be originated. The whole world can become a family. The contradiction will decrease and smooth conversation will be possible. The wind of pure selfless life will flow. Omkar is the highway of world peace and welfare. Let us practice Omkar and make our life successful"- Swami Adhyatmananda << Read More>>.

==================================================================
Highlighting the News & Upcoming Events
47 th YTTC Yoga Teachers Training Course (May 11, 2021 - May 30, 2021) : Yoga Teachers Training Course (YTCC) at Sivananda Ashram, Ahmedabad is organized under the guidance and leadership of Yogacharya H.H. Sri Swami Adhyatmanandaji. Sri Swamiji has conducted over 800 Yogasana Camps over the globe and He has trained more than 1000 yoga teachers. These teachers render both preventive and curative aspects of yoga teaching for well-being of body and mind across humanity around the world and are instrumental in spreading ancient Indian Culture and rich heritage Our comprehensive Yoga Teachers Training Course provide a strong foundation for personal and spiritual development. It is design to further develop yoga student's skill in the science of Yoga and prepare them to teach yoga to others. During your stay, you will absorb yourself in the Yogic lifestyle and transform your body, mind and spirit.You will receive diploma certificate recognized by Gujarat University for details.
Covid restriction may limit the attendees enrollment this time and there are other restrictions of negative Covid test twenty four hours prior to the start of YTTC for individual Yoga student is mandatory. Please contact the Ashram for the details by email < sivananda_ashram@yahoo.com > or Telephone # O79- 26861234. Please visit our Guest Information page for the details before planning your visit and help us make proper arrangements.
==================================================================
Sri Hanuman Jayanti
( April 27, 2021)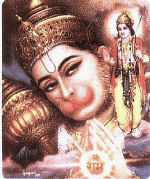 Hanuman was the living embodiment of the power of Ram-Nam. He was an ideal selfless worker, a true Karma Yogi who worked desirelessly. He was a great devotee and an exceptional Brahmachari or celibate. He served Sri Rama with pure love and devotion, without expecting any fruit in return. He lived only to serve Sri Rama. He was humble, brave and wise. He possessed all the divine virtues. He did what others could not do—crossing the ocean simply by uttering Ram-Nam, burning the demon-king's city of Lanka, and bringing the sanjeevini herb to restore the life of Lakshmana. He brought Sri Rama and Lakshmana from the nether world after killing Ahiravana.
Where Hanuman is, there are Sri Rama and Sri Sita and wherever Sri Rama and Sri Sita are praised and their deeds recited, there Hanuman is.

Glory to Hanuman, the blessed devotee of Lord Rama. Glory, glory to Sri Anjaneya, the mighty hero, undaunted warrior and learned Brahmacharin, the like of whom the world has not yet seen and will not see in time to come.
May his blessings be upon you all. Let us sing his glory now! <<
Read More
>>
>>>>>>>>>>>>>>>>>>>>>>>>>>>
Sri Hanuman Jayanti ( April 27, 2021)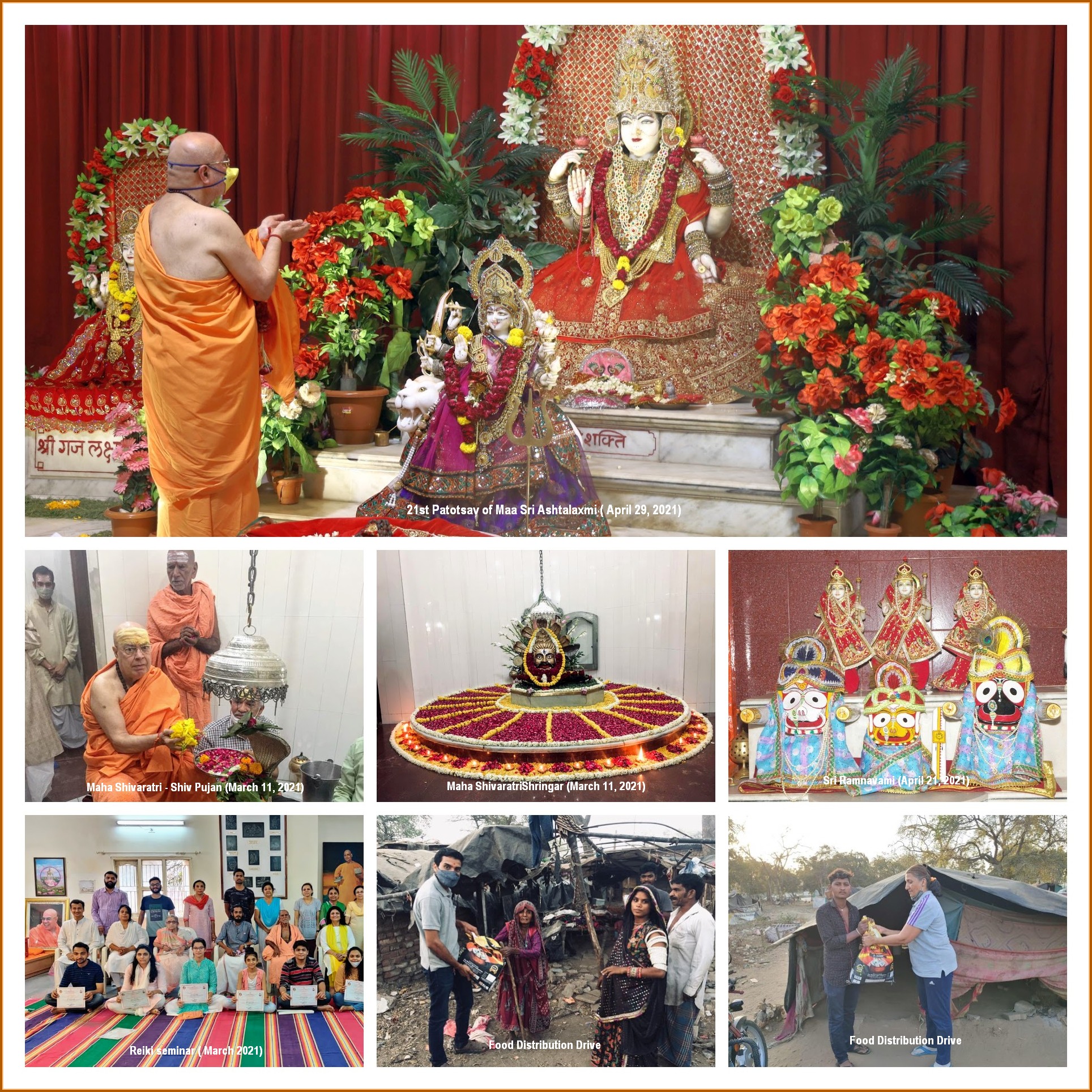 "Gurudevarpanmastu"
: