Sivananda International Vedanta -Yoga Academy (SIVA)
YTTC
Yoga Teacher Certification Course (YTCC) at Sivananda Ashram, Ahmedabad is organized under the guidance and leadership of Yogacharya H. H .Swami Adhyatmanandaji, who has been teaching Yoga over thirty years and has conducted over 760 Yogasana Camps over the globe. Swamiji is beloved disciple of H. H. Sri Swami Chidanandaji Maharaj, present President of a great institute, Divine Life Society founded by a Holy Master H. H. Sri Swami Sivanandji Maharaj. Swamiji was initiated in the Holy order of Sanyasa in the year 1974. Ever since then, as per his worshipful Gurudev's instructions, he is continuously spreading the message of sages of the yore and sharing the knowledge of ancient cultural and scientific heritage of ancient India through Yoga, Pranayama, and Meditation. It is design to develop yoga student's skill in the science of Yoga and prepare them to teach yoga to others.
YTTC offers a wonderful opportunity to experience the benefits of Yoga practices, including Hatha Yoga, yogic breathing, deep relaxation, meditation, yogic diet, all these in a beautiful and holy ashram environment. During 20 days of ashram living, while integrating your daily life with your Yoga training, you will undergo a unique transforming experience that will give you a firm foundation from which you will be able to teach others confidently.
During the stay at the ashram, the knowledge will be imparted through inspiring talks by Swamiji and our yoga faculty members, who has been experienced in their respective fields. Also the opportunity be given to seek additional guidance or clarification by asking questions. Ashram's holy atmosphere is ideal for enhancing spiritual growth as well as the skill in the field of science of Yoga. Learn how to bring the wonderful benefits of classical Yoga to others and take your own Yoga practice to a deeper, more meaningful level.
Prerequisite
The course is available to student, who has completed basic and advanced Yoga classes at Sivananda Ashram or from equivalent courses at other institutes. And students, who wish to enhance their knowledge of Yoga Science or become a teacher in the field of Yoga.
General information
Participant should have minimum qualification of having Graduation from University.

Participant's age should be 25 - 40 years to enroll in the course.

Education will be imparted in English and Indian Standards of teachings with sitting on the floor in traditional manner is mandatory, hence the participant should be physically fit to be able to sit on the floor.

Smoking and use of alcoholic drinks are prohibited during the stay at the ashram
Why a Residential program?
Our Teacher Training Course is designed to offer you the experience of living Yoga way of Life and to present the necessary techniques that will enable you to pass these great teachings on to others. During your stay at the ashram you will be away from mundane life distractions, living a Yogic lifestyle which helps you to transform your body, mind and soul.
What You Will Learn?
This training program includes both lecture and experiential components from respected experts in the fields of cardiology, gynecology, anatomy , physiology , Yoga, meditation, spirituality and psychology. the program syllabus includes detailed instructions for each posture with their benefits. Also, in depth practice of different pranayama (breathing excercises), meditation, relaxation (Yoga Nidra) techniques are taught based on Yoga philosophy. At the concluding of the program and passing the test graduate receives certificate recognized by Gujarat University.
In short you will learn,
Teaching based on Patanjali Philosophy

Relevant knowledge of anatomy and physiology by expert doctors in the field.

In depth science of Pranayama

Meditation technique, Yoga Nidra- Relaxation techniques.
Diet - During your entire stay at the ashram fresh, nutritious and vegetarian diet ( three meals /day) will be served.
Daily Teaching Schedule During YTTC

5:00 AM : Good Morning (Wake up, bath)

5:30 – 7: 00 AM : Prayer, Pranayam, Meditation & Yogasana Postures

7:00 – 8:00 AM : Application of Yoga in Modern Medical Science

8:00 – 9:30 AM : Break fast & free time for Yogasana practice
9:30 – 11:00 AM : Bhagavad-Gita & Yoga

11:00 – 12:00 PM : Education Psychology

12:00 – 2:00 PM : Lunch & Free time for study

2:00 – 3:00 PM : Application of Yoga in Traditional Medical Science

3:00 – 4:00 PM : Dieting & Nutrients in normal day to day life for healthy life

4:00 – 4:30 PM : Tea Break

4:30 – 5:30 PM : Patanjal Yoga Darshan

5:30 – 5:45 PM : Recreation time

5:45 – 7:00 PM : Yogasana Practical

7:00 – 7:30 PM : Meditation

7:30 – 8:30 PM : Dinner

8.30 – 9:30 PM : Satsang (prayer and chanting of Mantra's)

9:30 – 10:00 PM : Study Time

Also includes 4 hours study of Yoga & Management,14 hours of Reiki (I & II degree) and Full day of "SHANKAPRAKSHALAN KRIYA" (cleansing total body elementary system ).

>>>>>>>>>>>>>>>>>>>>>>>>>>>>>>>>>>>>>>>>>>>>>>>>>>>>>>>>>>>
Yoga Faculty Members & Teaching subject details

Bhagavad-Gita & Yoga, Yogasana (Theory & Practical) & Patanjal Yoga Darshan - Sri Swami Adhyatmanandaji

Management & Yoga - Dr. Sureshbhai Patel (Renowned Management Trainer)

Diabetology - Dr. Mayur Patel

Yoga & Gynecology - Dr. Varshaben Dave

Yoga & Anatomy - Dr. Ashok Nirvan

Yoga & Orthopedics - Dr. Amish Kshatriya

Yogic diet - Smt. Chidrupini Kshatriya

Yoga & Ayurveda - Vaidya Sri Bhavadeep Ganatra

Reiki - Smt. Rupaben Majmudar, Sri Kalpesh Pujara

Education Psychology - Ms. Sangeeta Thawani

Yoga Demonstrators - Sri Vikram Mistry & Sri Balram Saha
Dr. Mayur Patel is a leading Diabetologist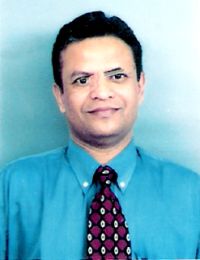 & president of All India Diabetic Research Institute. During the YTTC, he teaches holistic approach of medical illnesses combining medicine and yoga for the cure of many diseases and diabetes in particular. He has written book in diabetic care in simple easy to understand language.
Sri Suresh Patel is management expert, guides and counsels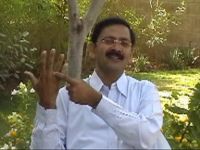 individual and groups through training interventions as a consultant. His specialty is Designing, Devising and Conducting Training Programs in the area of Intra-personal and Interpersonal dimensions by combining modern research as well as the ancient wisdom. He is in great demand and conducting training programs, workshops and seminars at management's institutes for organizational excellence. At YTTC, he shares his experience, wisdom and teachings on the "Self Management" with yoga students. The goal is to manage one's own self effectively, efficiently, all of one's life domains; Personal, Professional, Social & Spiritual to experience the Transformation, which leads individual to live life meaningfully, successfully and peacefully.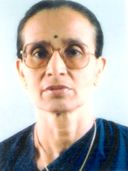 Dr. Varshaben Dave is a senior gynecologist. She is also a trustee of Divya Jivan Sanskrutik Sangh She devotes her valuable time for numerous Ashram activities. She gives guidance to yoga teachers trainees in yogic posture during prenatal and postnatal periods. Also briefs them the knowledge, which helps in prevention of common gynecological problems.
Dr. Swetang Pancholi is practicing clinical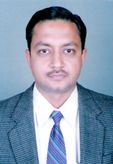 cardiologist. He takes lessons on relevant anatomy and physiology during YTTC. He also teaches to adapt basic concepts of Yoga and meditation to the special needs of the cardiac patient. The goal is to train and certify Yoga instructors to teach Yoga and stress management to cardiac patients.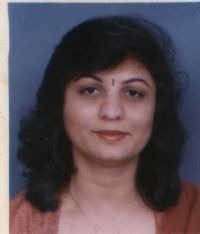 Mrs. Rupa Majundar is a Reiki Master.She is teaching personality development based on Patanjali Yoga Darshan and REIKI during YTTC to Yoga students. She takes regular Reiky sessions at the ashram over a decade. The word REIKI means Universal Life Force Energy. It is defined as being that power which acts and lives in all created matter. She also serve as a regular Yoga teacher at the Ashram. She is helping people to cure disease in a simple way through science of natural healing of Reiki and science of yoga.
Dr.Snehal Amin is senior medical officer in

Government Hospital. He is a members of YTTC faculty for many years and regularly he teaches yoga to beginners batch. He also serves patients twice a week at medical clinic at Sivananda Ashram. He teaches linkage of diseases and how to prevent them through yogic exercise
Dr. Ina Patel has simple and pleasant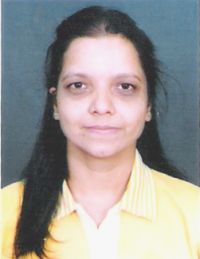 personality. She is one of the faculty members, who coordinates and teaches the medical science in connection with body, mind and spirit. She is pathologist by profession. Yoga, arts, music and sports are her passion.
Dr. Amish Kshatriya is a orthopedic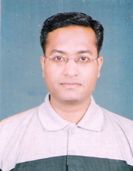 surgeon. As the population ages, Yoga teachers must develop new skills to effectively work with mid-life issues. One such serious issue is bone loss (osteopenia and osteoporosis) and its unwelcome effects. These effects may include discomfort, loss of height and strength, and structural fractures. He also gives helpful hints to most common back, joints and orthopedic problems through daily simple yogic exercises during the yoga teachers training course.
Ms. Sangeeta Thawani is energetic and enthusiastic yoga teacher and has been
serving for more than six years at the Ashram. She has administrative and organizing skill and takes care of many chores of YTTC. She conducts Yoga and Meditation classes for various corporate and government officers. Also, periodically she visits internationally to Germany, European continent, Dubai and Taiwan to conduct Yoga camps.
Mrs. Chidrupini Kshatriya is certified dietician and gives insight of yogic satvic diet to keep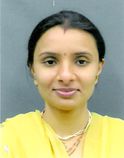 healthy body and mind, which is the essential in spiritual growth .
Diploma Certificates
On successful completion Yoga training course and the passing the exam, including theory and practical, the graduate will receive a diploma certificate recognized by Gujarat University and will be able to teach Yogasana and pranayama to others.
Cost of the course includes fee for tuition, accommodation and vegetarian meals for during the stay at the Ashram. Rs. 9000.00, or $ 300
Accommodation:

The ashram is equipped with simple, clean and comfortable airy rooms with attached bathrooms on sharing basis. Single room and/or with AC can also be provided, if available.

2 bed sheets, a pillow, a pillow case is to be provided from ashram per person. Blanket may also be given according to the weather conditions.
Limited Solar heated Hot water in winter is also available for bath..

Bring your own cloths, sleepers, toiletries, personal items, yoga asana mat, towels.
You will be served three satvic vegetarian meals a day, filtered drinking water, Tea (one time)
Normally, Ahmadabad weather in summer is could be hot 85 F - 100 F + ( sometimes) and winter is usually mild around 70 F .

Visitors/guests are welcome to help the ashram staff in different ashram activities like helping in kitchen, gardening, cleaning, in Puja & Prasad preparations etc .
For shorter /Longer stay In order to facilitate proper arrangements for the guests, we humbly request you to notify us well in advanced by email sivananda_ashram@yahoo.com
Travel info : Ashram has easy excess by Air, by Train & by Road through Amdavad city Airport (Sardar Vallabhabhai Patel International Airport), , Train station & Road Map. If you need for further assistance please contact the Ashram office. sivananda_ashram@yahoo.com
Latest Additions.........

Please subscribe to Divyajivan Mailing List. We will update you with new uploads of spiritual literature on the web of Holy Master Sri Swami Sivanandaji Maharaj, saints of his lineage and other saints. We will also update you about the Sivananda Ashram, Ahmedabad website and facilitate communication with Sri Swami Adhyatmanandaji Maharaj.

Please enter your email address and click Subscribe button
To manage your subscription, please visit Subscription Page. You can also subscribe and unsubscribe from this page. You may unsubscribe by yourself anytime you wish. You will be required to send confirmation link that you will get in your e-mail to complete this subscription.

[ Home ] [ News ] [ Upcoming Events ] [ What's New? ] [ Services ] [ Swami Adhyatmananda ] [ Multimedia ] [ Publications ] [ Administration ] [ Saints and Sages ] [ Photo Gallery ] [ Contact ] [ Guestbook ] [ Important Links ] Webmaster: webmaster@divyajivan.org