New Year Message 2018
H.H. Sri SwamiAdhyatmananda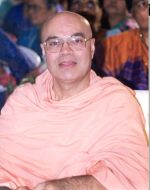 Radiant Immortal Atman ! Beloved and blessed children of the Divine !
Happy New Year to you. Prayers and best wishes for the Year 2018.
Last year, we welcomed year 2017 with all glamour, pomp and show. And now again, we have to welcome year 2018 with all enthusiasm. Time rolls on. New becomes old and old becomes new again. Today is the most auspicious New Year's day. God has given you another chance this year to enable you to strive for your salvation. Today man is. Tomorrow he is not. Therefore avail yourself of this golden opportunity, struggle hard and reach the goal of life. Make the best use of every moment of this New Year. Unfold all latent faculties. Here is a chance to begin life anew, to grow and evolve and become a superhuman or a great dynamic Yogi.
On this glorious New Year's day make a strong resolve to wipe away all the old worldly Vasanas or tendencies and bad impressions and to control the senses and the mind.
Be rooted in God and do good to your fellow beings. The secret is to always be in a state of prayer within. Prayer is a state of being linked up with God. Prayer is a state of being connected in spirit with God inwardly. The apparent outer part of you flows outwards towards prapancha, towards samsara, towards the aneka (the many), towards the manifestation. The superficial part of you is ever moving outwards because the mind and the senses are outgoing; whereas simultaneously the essence of your being should be constantly moving inwards towards God, constantly flowing Godward in a continuous, unbroken stream.
To lead or live life of peace, bliss and illumination, company of Holy men and Self-introspection is SINE QUA NON! Abide in the Truth only, nothing but TRUTH only. Do not try to fish for self-praise. Always give credit to all those who are in your surroundings. Cultivate Attitude of Gratitude. Daily Prayer is must ! Self-introspection and love for Nation and Nature will bring happiness in true sense for Happy New Year 2018.
With greetings for New Year 2018,
Thy own self,
Swami Adhyatmananda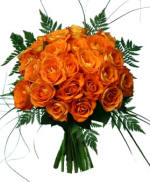 Latest Additions.........

Please subscribe to Divyajivan Mailing List. We will update you with new uploads of spiritual literature on the web of Holy Master Sri Swami Sivanandaji Maharaj, saints of his lineage and other saints. We will also update you about the Sivananda Ashram, Ahmedabad website and facilitate communication with Sri Swami Adhyatmanandaji Maharaj.

Please enter your email address and click Subscribe button
To manage your subscription, please visit Subscription Page. You can also subscribe and unsubscribe from this page. You may unsubscribe by yourself anytime you wish. You will be required to send confirmation link that you will get in your e-mail to complete this subscription.

[ Home ] [ News ] [ Upcoming Events ] [ What's New? ] [ Services ] [ Swami Adhyatmananda ] [ Multimedia ] [ Publications ] [ Administration ] [ Saints and Sages ] [ Photo Gallery ] [ Contact ] [ Guestbook ] [ Important Links ] Webmaster: webmaster@divyajivan.org