Remembering Sannyasa Diksha day (June 1, 2020)
of
Holy Master Sri Swami Sivanandaji Maharaj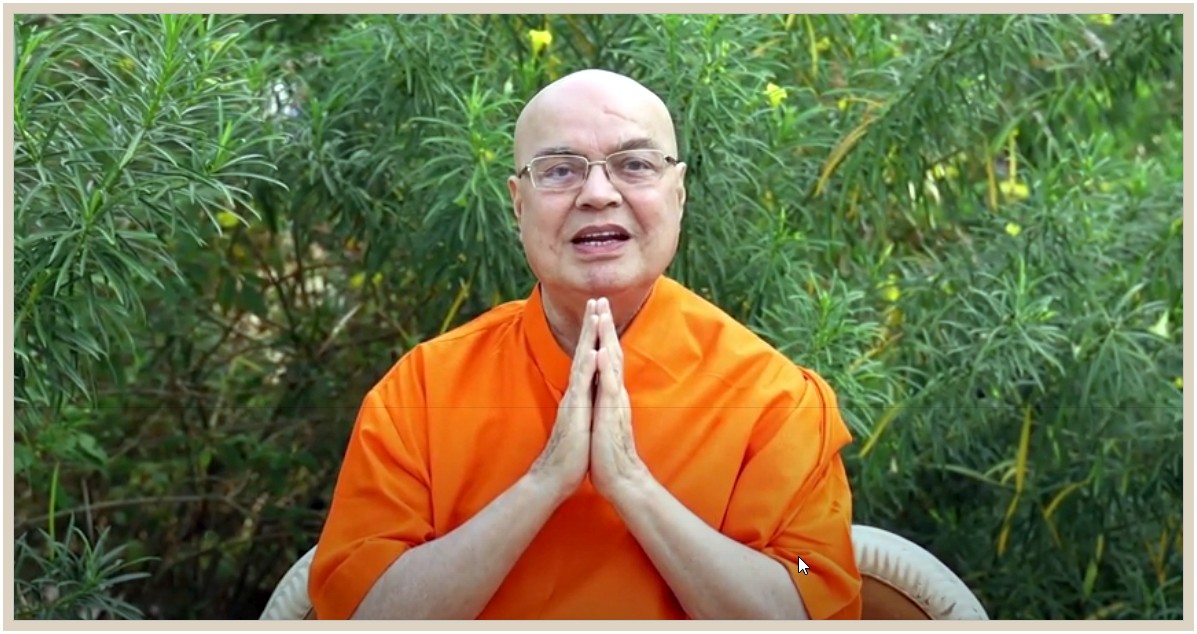 June 1 st is the Holy Sannyas Diksha Day of Worshipful Gurudev Sri Swami Sivanandaji Maharaj. Gurudev Sri Swami Sivanandaji Maharajís Sannyasin life was the most ideal and exemplary model to the Sannyasin of the present era. To him, renunciation was not changing the ocher rob and shaving the head. It was shaving off the ego and selfless service, He breathed to serve, love and give the best He could do for the mankind. He was a Godman, filled with wonderful love in His heart. From head to toe He was oozing with divine nectar of love, love and love only. He lived all his life for the good of mankind and He became a person beloved by countless people all over the world.
"Serve all. Love all. Service of humanity is worship of God. There is no greater yoga than service of mankind." These are the sterling utterances of Gurudev. He was an embodiment of selfless service. Sri Swami Sivananda believed in alleviation of human suffering, Swamiji radiated his divine and lofty message of service, Meditation and God-realization to all parts of the world through periodicals, letters, and through his books, running to more than three hundred.
He served sick and poor, cows and dogs, known and unknown, far and wide. His name was Sivananda but widely he was known as Givananda and SEVANANDA. He always stood for service at all times and in all the conditions.
His life was the life of purity, devotion, and dedication. He said that Realization of God is Your Birth Right; hence, sing, dance, rejoice in the Lord and abide in Him. After his Sannyas, he had gone through very severe austerity standing in the cold water of Ganges in meditation for long hours. He used to eat dry bread soaked in water. He had the realization and found not only the inner light fountain but, a vision of Lord Krishna. The power of the Supreme Bliss was so strong that he used to see Krishna everywhere. Even, he used to prostrate street dogs, donkeys, and monkeys. For him, Sannyas is a fire in which any metal will become pure. The power that sprang out of his renunciation has outspread into the world, and has brought new life, hope, solace, light, strength, joy and inspiration to countless people all over the Globe.
His message was very simple and touching to the heart of everyone. Be Good, Do Good, Be Kind, Be Compassionate. Do not waste your time in idle gossiping and scandal backbiting. " Serve, Love, Give, Purify, Meditate and Realize" is the Summon Bonum of the Divine Life, that is the essence of HIS teaching. Practice Yoga, Religion and Philosophy in daily life and attain GOD-realization. The very powerful and inspiring message he left for human mankind and hundreds of his followers and devotees are following the path of Divine Life shown by Him.
Glory to Sannyas! Glory to Swami Sivananda!
Latest Additions.........

Please subscribe to Divyajivan Mailing List. We will update you with new uploads of spiritual literature on the web of Holy Master Sri Swami Sivanandaji Maharaj, saints of his lineage and other saints. We will also update you about the Sivananda Ashram, Ahmedabad website and facilitate communication with Sri Swami Adhyatmanandaji Maharaj.

Please enter your email address and click Subscribe button
To manage your subscription, please visit Subscription Page. You can also subscribe and unsubscribe from this page. You may unsubscribe by yourself anytime you wish. You will be required to send confirmation link that you will get in your e-mail to complete this subscription.

[ Home ] [ News ] [ Upcoming Events ] [ What's New? ] [ Services ] [ Swami Adhyatmananda ] [ Multimedia ] [ Publications ] [ Administration ] [ Saints and Sages ] [ Photo Gallery ] [ Contact ] [ Guestbook ] [ Important Links ] Webmaster: webmaster@divyajivan.org