66th Birthday of Pujya Swami Adhyatmanandaji Maharaj
Sivananda Ashram, Ahmedabad invites you to join with us in "Aayush Homam" ( 9.00am- 11.30am) & a special satsang ( 6.00pm -8.00pm) on happy occasion of 66th Birthday Celebration of Pujya Sri Swami Adhyatmanandaji Maharaj on May 3, 2010.
We pray to the Almighty Lord, Gurudev Sri Swami Sivanandaji Maharaj and Gurumaharaj Sri Swami Chidanandaji Maharaj for Pujya Swamiji's good health and long life so that He could be a guiding force to seekers all over in the path of Yoga way of Living .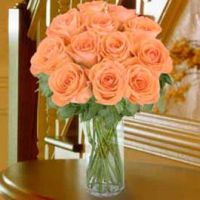 "Yoga is eternal life in the soul or spirit. It transmutes a man into divinity. It brings a message of hope to the forlorn, joy to the depressed, strength to the weak and knowledge to the ignorant. It is the secret master-key to open the realms of eternal bliss and deep abiding peace"
"Yoga way of Life brings happiness of sound mind in sound body. Yogic living implies discriminative living. Yoga is equanimity, equipoise or equilibrium. It is skill in the performance of actions.
- Swami Adhyatmananda
Books on Yoga - by Sri Swami Adhyatmananda
Latest Additions.........

Please subscribe to Divyajivan Mailing List. We will update you with new uploads of spiritual literature on the web of Holy Master Sri Swami Sivanandaji Maharaj, saints of his lineage and other saints. We will also update you about the Sivananda Ashram, Ahmedabad website and facilitate communication with Sri Swami Adhyatmanandaji Maharaj.

Please enter your email address and click Subscribe button
To manage your subscription, please visit Subscription Page. You can also subscribe and unsubscribe from this page. You may unsubscribe by yourself anytime you wish. You will be required to send confirmation link that you will get in your e-mail to complete this subscription.

[ Home ] [ News ] [ Upcoming Events ] [ What's New? ] [ Services ] [ Swami Adhyatmananda ] [ Multimedia ] [ Publications ] [ Administration ] [ Saints and Sages ] [ Photo Gallery ] [ Contact ] [ Guestbook ] [ Important Links ] Webmaster: webmaster@divyajivan.org