Divya Jivan Newsletter
Sivananda Ashram, Ahmedabad
October 2017
====================================



OM Namo Bhagawate Sivanandaya!
OM Namo Bhagawate Chidanandaya!
OM Namo Narayanaya!
==================================================================
Deepavali, A festival of light, Joy & Illumination (October 19, 2017)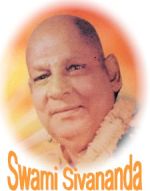 "The sun does not shine there, nor do the moon and the stars, nor do lightnings shine and much less fire. All the lights of the world cannot be compared even to a ray of the inner light of the Self. Merge yourself in this light of lights and enjoy the supreme Deepavali"

"O Ram! The light of lights, the self-luminous inner light of the Self is ever shining steadily in the chamber of your heart. Sit quietly. Close your eyes. Withdraw the senses. Fix the mind on this supreme light and enjoy the real Deepavali, by attaining illumination of the soul."

"May you all attain full inner illumination! May the supreme light of lights enlighten your understanding! May you all attain the inexhaustible spiritual wealth of the Self! May you all prosper gloriously on the material as well as spiritual planes!" - Swami Sivananda << Read More>>

==================================================================
Early Morning Meditation Talk from " Ponder These truths" by Swami Chidananda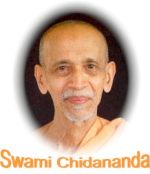 The Immanence of GOD
"Eko devah sarvabhuteshu gudhah sarvavyapi sarvabhutantaratma, karmadhyakshah sarvabhutadhivasah (God, Who is one only, is hidden in all beings. He pervades all and He is the inner soul of all beings. He presides over all actions and He dwells in all beings). Three times the indwelling presence of God has been brought out in this single verse—sarvabhuteshu gudhah (hidden in all beings), sarvabhutantaratma (inner self of all beings), sarvabhutadhivasah (immanent in all beings). Sarvavyapi (all-pervading) only once, but the indwelling presence thrice within a single verse. Here also: saman sarveshu bhuteshu tishthantam paramesvaram (the Supreme Lord is equally present in all beings). Again, twice that I am within all creatures: ahamatma gudakesa sarvabhutasayasthitah, aham adischa madhyam cha bhutanam anta eva cha (I am the Self, O Arjuna, seated in the hearts of all beings; I am the beginning, the middle and also the end of all beings)."

"Thus it is that immanence is key to divinity. Awareness of God's presence within and without, in all beings, in all creatures, in all nature becomes the key, the secret of living in the awareness of the Yoga of the eleventh chapter of the Bhagavad Gita, the Yoga of the first verse of the Isopanishad. What more can I say? Be aware, be aware of God, aware of your relationship to Him, and make your life sublime and divine and attain the supreme, grand goal of all spiritual aspiration, of all spiritual life, of all spiritual sadhana, of all spiritual living, the grand goal of God-consciousness and divine perfection and liberation." -Swami Chidananda << Read More>>

==================================================================
Learning of "Jeevan Yog" from a Yoga Acharya Swami Adhyatmananda
Through TV episodes of "Jeevan Yoga" Series by Doordarshan Girnar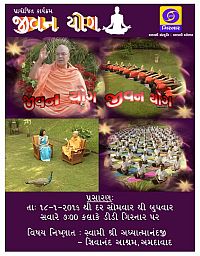 Prana - "The true meaning of Prana is not only breath. The Prana is energy. It is universal power, brightness, light and intelligence. All these cosmic energies are named as Prana."Yatkinchit Jagat Sarvam Drishyate Shruyatepiva..This Prana is filled in all that we see and hear, the inside and outside of all things, all movement etc. in this world. << Read More>>

The Prana is the source of all capabilities and the power in the universe. Prana is the only power behind the normal functioning of the system of respiration (inhalation and exhalation), blood circulation, digestion, excretion of urine and stool, system producing semen, structure of our bones and also the nervous system. The working abilities of sensory organs and motor organs improve as each cell gets extra nutrition. The secret of beauty of skin, shining of the face, brightness of the eyes, intelligence power and development of mental power is the result of the practice of Pranayama. The practice of Pranayama means oneness with cosmic energy. Pranayama Sadhana opens the doors of subtle life from the gross life "- Swami Adhyatmananda.
==================================================================
Highlighting the news and upcoming events

Diwali Celebration (Oct 17, 2017 - Oct 19, 2017): Come, celebrate Diwali with us. Group Laxmi Poojan / Yantra Pooja on Dhanteras day, Oct 17, 2017 from 7.30 pm - 9.30 pm at Sri Ashtalaxmi Bhavan. Deepavali Annakoot darshan on Oct 19, 2017 from 4.00 pm to 8.30 pm. And then to make prasad packages over night to be distributed to the Daridranarayan in the slum area of the town the next day. That is the real Diwali celebration, here at the Ashram.

39 th YTTC (Dec 11, 2017 - Dec 30, 2017) : YTTC at Sivananda Ashram, Ahmedabad is organized under the guidance & leadership of H. H. Sri Swami Adhyartmanandaji Maharaj, who has conducted over 770 Yoga camps in the East & the West. Ashram's holy atmosphere is ideal for enhancing your spiritual growth as well as the skill in the science of Yoga. Contact the ashram for further details - sivananda_ashram@yahoo.com / Registration form. On completion of three weeks residential YTTC and successfully passing the test including theory and practical, the graduate will receive a diploma certificate recognized by Gujarat University.
News & Activity Report for the month of September 2017
Divya Jivan / October 2017/ August - September 2017 - It is a combined & a special issue containing Life & Teachings Of Saints, Sages & Mahatmas.
==================================================================
Q & A on Spiritual Life and Sadhana from "May I Answer That?"- by Holy Master Sri Swami Sivanandaji Maharaj.
I am not able to practice meditation for more than ten minutes. After that my mind begins to wander on sensual objects.
When you develop Ruchi or taste for Dhyana and Japa, you will be able to sit longer for Japa and meditation. Before going to bed, also in the morning at 4 o'clock, and before taking meal at noon, you should do Japa and meditation. Just as you take tea three or four times a day, so also, you should do Japa three or four times a day. Do not worry if the mind wanders. By gradual practice, it will come under your control. Do Kirtan when the mind wanders much. Do Nama-smaran while walking and working also— Sri Ram, Sri Ram.
If you are not able to sit in Padmasan for long, you can sit on a sofa and do Japa and meditation. It is not necessary that you should sit in Padmasan.
Give up onions and garlic completely. Give it up entirely. Do not prepare it at all at home. If you try to reduce it, one day you will take a little, another day you will be tempted to take a good quantity! A cigarette addict who wants to reduce cigarettes, takes a very few cigarettes on some days, but on some other days he smokes heavily, with a vengeance as it were, and more than compensates for the quantity foregone by him previously. Therefore, give up onions completely.
If you give nice cotton seeds and oil-cakes to your cow, it will cease to graze in your neighbour's fields, it will give up its wandering habit in search of grass and herbs. Now your mind is running after Rasagulla and Peda which it has tasted. But if you give the mind the bliss of Japa and meditation, it will no more run after worldly objects. When you develop Ruchi for Japa and meditation, the mind will give up its wandering habit.
Happy Deepavali!