Divya Jivan Newsletter
Sivananda Ashram, Ahmedabad
October 2019
====================================

OM Namo Bhagawate Sivanandaya!
OM Namo Bhagawate Chidanandaya!
OM Namo Narayanaya!
==================================================================
Deepavali, A festival of light, Joy & Illumination (October 27, 2019)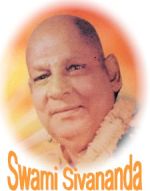 "The sun does not shine there, nor do the moon and the stars, nor do lightning shine and much less fire. All the lights of the world cannot be compared even to a ray of the inner light of the Self. Merge yourself in this light of lights and enjoy the supreme Deepavali"

"O Ram! The light of lights, the self-luminous inner light of the Self is ever shining steadily in the chamber of your heart. Sit quietly. Close your eyes. Withdraw the senses. Fix the mind on this supreme light and enjoy the real Deepavali, by attaining illumination of the soul."
"May you all attain full inner illumination! May the supreme light of lights enlighten your understanding! May you all attain the inexhaustible spiritual wealth of the Self! May you all prosper gloriously on the material as well as spiritual planes!"
"He who Himself sees all but whom no one beholds, who illumines the intellect, the sun, the moon and the stars and the whole universe but whom they cannot illumine, He indeed is Brahman, He is the inner Self. Celebrate the real Deepavali by living in Brahman, and enjoy the eternal bliss of the soul" - Swami Sivananda << Read More>>
=================================================================
Early Morning Meditation Talks from " Ponder These Truths " by Sri Swami Chidananda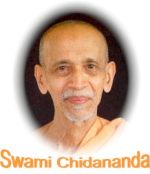 "Yoga & Vedanta" : Blessed Divinities! Sadhaks and seekers! From your ancient, effulgent past, as your heritage and birthright, you have inherited two great treasures—Yoga and Vedanta. Vedanta is divine wisdom, knowledge of the Divine Reality, the great Reality. Yoga is the science of entering into a conscious relationship with that knowledge, experiencing that knowledge, realising that knowledge.
Yoga and Vedanta form the two ingredients that go to make up the divine life of service, devotion, meditation and Self-realisation. Boldly Vedanta proclaims and wants you to know: "ahamatma nirakarah sarvavyapi svabhavatah (I am the Atman that is formless, all-pervading by nature)." "Beyond sense, beyond mind, I am the quintessence of luminous wisdom consciousness"—this is the awareness that Vedanta grants you and wants you to practise. And Yoga is continuous, unbroken, conscious, purposeful contact and relationship, ever progressive relationship with the Divine.

Gurudev's concept of divine life combines both the practice of Yoga and the spirit of Vedanta. Live in the awareness of your divinity, and live to utilise every conscious moment, every breath to be continuously, unbrokenly in close contact with the cosmic source of your divinity, with your divine origin, with your eternal divine ground, your divine abode. - Swami Chidananda << Read More>>

=================================================================
Learning of "Jeevan Yog" from a Yoga Acharya Swami Adhyatmananda
Through TV episodes of "Jeevan Yoga" Series by Doordarshan Girnar

Surya Namaskara or Sun Salutation ("salute to the sun"), is a common sequence of Hatha Yoga asanas. Its origins lie in a worship of Surya, the Hindu Solar deity. This sequence of movements and poses can be practised on varying levels of awareness, ranging from that of physical exercise in various styles, to a complete sadhana, which incorporates asana, pranayama, mantra and chakra meditation.

The physical base of the practice links together twelve asanas in a dynamically performed series. These asanas are ordered so that they alternately stretch the spine backwards and forwards. When performed in the usual way, each asana is moved into with alternate inhalation and exhalation (except for the sixth asana where the breath is held in external suspension). A full round of Surya namaskara is considered to be two sets of the twelve poses with a change in the second set to moving the opposite leg first through the series.<< More>>

Yogasana Postures ( video Clip )

=================================================================
Highlighting the News and upcoming events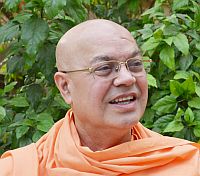 44th Yoga Teachers Training Course (YTTC Dec 11,2019 - Dec 30, 2019) through SIVA (Sivananda International Vedanta-Yoga Academy): Transform your life to Yoga way of Living. Enhance your skill in Yoga, be a teacher and spread the knowledge to others. You can accomplish all that by joining YTTC at Sivananda Ashram, Ahmedabad. It is organized under the guidance & leadership of H. H. Sri Swami Adhyartmanandaji, who has conducted more than 800 Yoga camps in the East & the West and he has trained more than 1000 yoga teachers through YTTC. These teachers render both preventive and curative aspects of yoga teaching for well-being of body and mind across humanity around the world and are instrumental in spreading ancient Indian Culture and rich heritage. Ashram's holy atmosphere is ideal for enhancing your spiritual growth as well as the skill in the field of science of Yoga.

On completion of three weeks residential YTTC (200 Hrs) and successfully passing the test, the graduate will receive a diploma certificate recognized by Gujarat University and will be able to teach Yogasana and pranayama to others. During your stay at the Ashram, you will be provided a comfortable room and yogic diet ( three meals / day). Contact the ashram for the details. Plan ahead and Register in time. << Reg Form>>

Come join with us for Deepavali Celebration (Oct 25, 2019 - Oct 28, 2019), Lakshmi Pujan / Sri Yantra Pujan, Aannakoot Darshan, New year Greetings

News & Activity Report for the Month of September 2019
News through the Event photos
Amrut Mahotsav Celebrations at the Ashram - Photos
Divya Jivan/ September 2019

=================================================================
Chidananda Darshan - through Life incidence of Guru Maharaj

"Tender Love For Tiny Creatures"
His cult of non-violence is extended even to the small irritating insects like bugs and mosquitoes whom people kill almost by reflex action and do not feel any qualms whatever. Swamiji endures their stings and allows them to have their own way with his body. Once while he was doing Kirtan of the Lord's Name, a disciple saw a mosquito sitting on his body and attempted to drive it out. Before he could reach him Swamiji indicated by sign not to disturb the creature. After the Kirtan was over Swamiji told him, "The hungry one having appeased its hunger goes away automatically; you need not drive it out."

* * * * * * * * *

There was an incident at Kotdwar. While Swamiji was giving his address a poisonous insect flew towards him. Yogesh Bahugunaji, a devotee in his company, at once attempted to drive it out. Swamiji, who was then seriously engaged in making an important point, did not lose sight of this. He signalled to Bahugunaji to leave the insect alone and continued his talk. After sometime he took the insect tenderly and got it seated on his palm, assuring it perfect, security, as it were. This is the unique Brahmi Sthiti of the sage who in spite of all his busy schedule in Vyavahara is constantly vigilant to observe Ahimsa and love for all creatures at all times.




Gurudevarpanmastu!