OM Namo Bhagawate Chidanandaya!
OM Namo Narayanaya!
==================================================================
Biographical Sketch of Sri Chaitanya Mahaprabhu on the occasion of Sri Guaranga Jayanti (March 12, 2017 )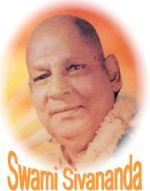 "Gauranga was an embodiment of love. He lived, moved and had his being in love. His speech was full of love. He radiated love to all. His touch was a magnetism of love. He sang in love. He breathed in love. He walked in love. He showed by practice how God should be loved. He taught little by precept, but more by example. If he simply uttered one word, "You will be blessed with Bhakti", it was quite sufficient to throw a man into Samadhi and fill his heart with Prem (love). Such was Gauranga's power.

When Gauranga passed along the streets and roads, his powerful Prem current influenced and overpowered thousands. They uttered irresistibly "Hari Bol! Hari Bol!" and danced in ecstasy"

Lord Gauranga said, "Listen Swaroopa and Ramananda Raj! The chanting of Krishna's Name is the chief means of attaining Krishna's feet in the Kali Yuga. Sankirtan of the Name is the supreme healer in the Iron Age. Sankirtan tantamount to Vedic sacrifice. Sankirtan destroys sins and purifies the heart and creates Bhakti. Chant the name while sitting, standing, walking, eating, in bed and everywhere. The Name is omnipotent. You can repeat the Name at any place, at any time. - Swami Sivananda << More>>

==================================================================
Early Morning Meditation Talks from Ponder These Truths by Sri Swami Chidananda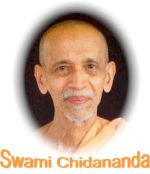 From Knowledge to Experience "Knowledge is the knowing of things and wisdom is the understanding and experiencing of things.....When knowledge rises above a certain point it matures into wisdom and gains a loftiness. Then it turns into a flash of intuition. Everything becomes revealed, everything becomes understood instantaneously. Intuition replaces knowledge, knowing turns into being, and life becomes infused by wisdom."
"This process of the fruition of knowledge comes through a constant, earnest, sincere and reverential process of contemplating knowledge, reflecting over knowledge that has been obtained and, day by day, trying to apply this knowledge, live in the light of this knowledge, bring this knowledge into our daily thoughts, feelings, attitudes and reactions to life around us."

"Ponder day after day and live a life of knowledge as an applied process-knowledge in practice, knowledge in living. And thus make life itself a gradual process of the fruition of this knowledge into wisdom and ultimately into experience that makes you a liberated being."
- Swami Chidananda << More>>

==================================================================
Learning of "Jeevan Yog" from a Yoga Acharya Swami Adhyatmananda
Through TV episodes of "Jeevan Yoga" Series by Doordarshan Girnar
"Backache"
Principle causes of Backache, Treatment & Precautions .......
Bhujangasana, Baddha-Naukasana, Kati -Utthanasana, Ushtrasana, Bharmari Pranayama & Shavasana are very helpful.
Practice of Shalabhasana at the end of Bhujang­asana and practice of Dhanurasana on completion of Ushtrasana are found very beneficial for the backache. Therefore, without any type of hurry, with perfect quiet attitude & balance state of mind, practise Asanas, Bhramari as well as Omkar Pranayamas. << Read More>>

<<Jeevan Yoga Episode >>

==================================================================
Upcoming Events and Highlighting the News
Upcoming Yoga Teachers Training Course ( 38th YTTC) is organized from May 11, 2017 - May 30, 2017.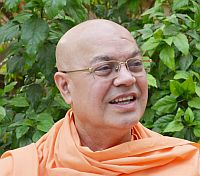 Yoga Teachers Training Course (YTCC) at Sivananda Ashram, Ahmedabad is organized under the guidance and leadership of Yogacharya Pujya Sri Swami Adhyatmanandaji has conducted over 680 Yogasana Camps over the globe. Our comprehensive Yoga Teachers Training Course provide a strong foundation for personal and spiritual development.

YTTC offers a wonderful opportunity to experience the benefits of Yoga practices, including Hatha Yoga, yogic breathing, deep relaxation, meditation, yogic diet, all these in a beautiful and holy ashram environment. It is design to further develop yoga student's skill in the science of Yoga and prepare them to teach yoga to others. During your stay, you will absorb yourself in the Yogic lifestyle and transform your body, mind and spirit.You will receive diploma certificate recognized by Gujarat University
Plan ahead and Register in time. For the details, visit our SIVA Yoga Center page.

Divya Jivan / February 2017 / March 2017
News & Activity Report for the Month of February 2017

==================================================================
Gitamrutam

Those who, fixing their minds on Me, worship Me, ever steadfast and endowed with supreme faith, these are the best in Yoga in My opinion. ( 12:2)



Fix thy mind on Me only, thy intellect in Me, (then) thou shall no doubt live in Me alone hereafter. ( 12:8)

Fix thy mind on Me; be devoted to Me; sacrifice unto Me; bow down to Me; having thus united thy whole self with Me, taking Me as the Supreme Goal, thou shalt verily come unto Me. (9:34)



Abandoning all duties, take refuge in Me alone; I will liberate thee from all sins; grieve not.18:66)