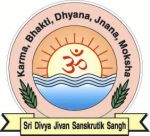 Home
News
Upcoming Events
What's New?
Services
Multimedia
Publications
Administration
Saints and Sages
Photo Gallery
Contact

Deepavali - A festival of Light, Joy & Illumination ( October 28, 2008)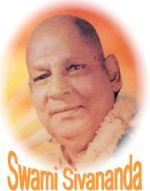 "O Ram! The light of lights, the self-luminous inner light of the Self is ever shining steadily in the chamber of your heart. Sit quietly. Close your eyes. Withdraw the senses. Fix the mind on this supreme light and enjoy the real Deepavali, by attaining illumination of the soul.
The sun does not shine there, nor do the moon and the stars, nor do lightnings shine and much less fire. All the lights of the world cannot be compared even to a ray of the inner light of the Self. Merge yourself in this light of lights and enjoy the supreme Deepavali.
He who Himself sees all but whom no one beholds, who illumines the intellect, the sun, the moon and the stars and the whole universe but whom they cannot illumine, He indeed is Brahman, He is the inner Self. Celebrate the real Deepavali by living in Brahman, and enjoy the eternal bliss of the soul.- Swami Sivananda ....<<More>>.
Laxmi Pujan, Worship of Goddess Laxmi (Oct 26, 2008)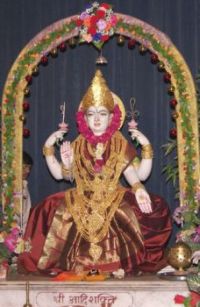 Before "Lakshmi Pujan" or Worship of Sri Mahalakshmi, let us understand Her real Nature (Swaroopa). Divine treasure or Real wealth of mankind are fearlessness, purity of heart, steadfastness in the yoga of knowledge, charity, control of the senses, performance of sacrifice, study of the Vedas or holy scriptures, straightforwardness, non violence, truthfulness, freedom from anger, renunciation, peacefulness, absence of crookedness, compassion for all Living beings, non-covetousness, gentleness, modesty, steady determination, vigor, forgiveness, fortitude, free from envy and absence of pride. All these virtues needs to be cultivated or in other words to have these virtues means to have the possession of the great wealth or real Lakshmi or "Subha Lakshmi."
"Subha Lakshmi" brings joy, peace, harmony blessedness, natural love, feeling for fellow beings and upliftment of the mankind. Itís full of SATWA. Let us seek the grace of Supreme Blessedness on Lakshmi Poojan day and celebrate Deepavali in real sense.
Om Shanti. -Swami Adhyatmananda

Sri Suktam - Sri Ashtalaxmi Stuti
Sri Yantra - meaning

Early Morning Meditation talks from "Ponder These Truths" by
Sri Swami Chidananda


Paradox of God -Realization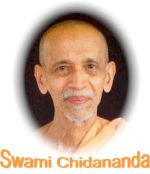 Radiant Immortal Atman! Beloved children of the Divine! You who are jijnasus searching for knowledge that enlightens and wisdom that liberates, you who are mumukshus yearning for liberation, liberation from ignorance, darkness and bondage, from finite limitations, know this truth: that though God-realisation, or the supreme state of liberation and illumination, is not the product of karma, is not the result of an act or the fruit of a certain process or exertion, but it is nitya prapta avastha (eternally attained state), nija svarupa (oneís own true nature), nevertheless, precisely in order to become convinced of this, to know this intellectually, to develop faith and belief in this truth, and to realise this as an experience, oneís own personal experience, tremendous effort is necessary. Action is called for and that action is called sadhana........ - Swami Chidananda << More>>


Health Topics from "Yoga & Health" by Swami Adhyatmananda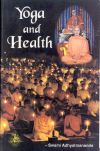 Anemia
What is Anemia ? What Causes of anemia?

How Yoga

treatment helps

Anemia ?
Anemia is a condition that develops when your blood lacks enough healthy red blood cells. These cells are the main transporters of oxygen to organs. If red blood cells are also deficient in hemoglobin, then your body isn't getting enough iron. Symptoms of anemia -- like fatigue -- occur because organs aren't getting enough oxygen.
There are many types of anemia, which are divided into 3 broad groupings: Anemia caused by blood loss, Anemia caused by decreased or faulty red blood cell production and Anemia caused by destruction of red blood cells.
Treatment : Proper Nurtition, Treatment directed to cause and the practice of Pranayama, Manily Sitali & Sidhkari ó these three have proved very valuable for the production of hemoglobin and necessary elements in the blood in the pure form.
Sitali & Shidhakari Pranayams performed in the early morning before sunrise give good digestive power, hunger increases and blood gets purified. - Swami Adhyatmananda << More>>
"Divya Tour 2008" H.H.Sri Swami Adhyatmanandaji Maharaj Concludes -( July 29, 2008 - Nov 21, 2008)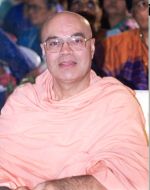 Divya Tour In Slide Show

"Jai Shree Krishna! We had wonderful day with Swamiji. We had a Yoga class in the morning and another at night with over thirty advanced yoga students. We also had a short Sitar concert by Elliot Topper at candlelight. Swamiji had us sit in meditation and sink us into the music. And as Swamiji said, we went deep into the Self, beyond cause and effect. I am so blessed to have him here. I am soaking up his presence and I feel so full. And I am happy to see my students having the same experience" ...... Myra Romero (Yoga teacher)

" I had the wonderful pleasure of attending the yoga classes conducted by Swami Adhyatmanada at the Hindu Temple & Cultural Center in Pelham. I practice yoga on a regular basis in the Birmingham (Alabama) area and getting to the opportunity to take a yoga classes instructed by Swami Adhyatmanadaji has been one of the high points to this date. It had to describe in words but this will offer some insight. It was a wonderfully exhilarating, invigorating, and spiritually uplifting experience. WOW!" ....... Paul Wolff

These are just a glimpses of feelings of students attending Yoga & Meditation sessions conducted by Pujya Swami Adhyatmananda.

"Divya Tour 2008 continues, in the West "................Pujya Swamiji is working tirelessly towards his holy mission of spreading spiritual knowledge and yoga teaching here in the West and people are ripping the benefits of His holy presence and Yoga teaching here in the West. Swamiji has designed a capsule course of special exercises to prevent and alleviate pains of cervical spondilosis, hunch back pain, lumbo-sacral pain, dysfunction of lower spine, fingers, wrists, scapula (shoulder joint) that is commonly caused by working with computer for long hours, in this age of computer. Swamiji stresses the need for maintaining self-discipline and following a regular daily Sadhana. He stresses the Yoga way of Living to reach the Goal of Life - "The God Realization."

Swamiji 's "Divya Tour 2008" will conclude here in USA on Nov 14, 2008 and Swamiji will have one week stay in UK(Nov 15th - Nov 21st) to be back to Holy Sivananda Ashram, Ahmedabad on Nov 22, 2008.

The organizers of His "Divya Tour 2008" feel highly honored & grateful to Swamiji Maharaj to grant the request of visit here in the West this summer for the benefits of people in the West. Please find Swamiji's tour related informations @ " Divya Tour 2008

Wisdom of the East - Yoga Magazine, USA (Oct 2008 issue)
Report of "Divya Tour 2008" H.H. Sri Swami Adhyatmanandaji Maharaj

Upcoming Yoga Teachers Training Course (YTTC) Dec 11, 2008 - Dec 30, 2008. Enhance your skill in Yoga, be a teacher and spread the knowledge to others.You can accomplish all that by systemically learning from a Master. Join YTTC at Sivananda Ashram, Ahmedabad. During your stay at the Ashram, you will be provided a comfortable room and yogic diet ( three meals / day). Ashram's holy atmosphere is ideal for enhancing your spiritual growth as well as the skill in the field of science of Yoga. On completion of three weeks residential YTTC and successfully passing the test including theory and practical, the graduate will receive a diploma certificate recognized by Gujarat University and will be able to teach Yogasana and pranayama to others..The donation for the course is Rs. 6000.00/ $ 200.

If you need any help in transportation to & from the airport / train station etc, contact directly. Ashram phone # 079- 26861234 / Sivananda_ashram@yahoo.com

News & Activity Report for the Month of October 2008
Divya Jivan (Gujarati)

Deppavali Blessings from H. H. Sri Swami Adhyatmanandaji

Radiant Immortal Divinities! Most Beloved and Blessed Selves
Hari Om! Om Namo Narayanaya!
Happy Diwali !

May this holy festival of Sri Sri Laxmipuja and Happy New Year (Indian Calender) bring you all inner satisfaction of the life.
May God-Gurudev bless you all with excellent health, long life, peace, joy, and illumination.
Diwali is the festivity of mutual love, mutual affection, and mutual reverence.
May we all rejoice harmony with the Self, with all the members of our family, and world at large.
My sincere prayer for the equilibrium of the global economy. May we see and experience balance again at earliest possible.

Victory be to Thee! Glory be to Thee! Peace be to Thee!
Jai Sivananda ! Glory to Swami Chidananda!
With lots of love and prayers for peace absolute,
Thy Own Self,
Swami Adhyatmananda