Divya Jivan Newsletter
Sivananda Ashram, Ahmedabad
December 2018
====================================



OM Namo Bhagawate Sivanandaya!
OM Namo Bhagawate Chidanandaya!
OM Namo Narayanaya!
==================================================================
The Glories of Bhagawad Gita on Sacred Gita jayanti ( Dec 18, 2018)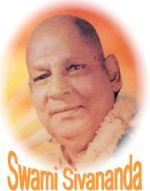 "The Gita is the cream of the Vedas. It is the essence of the soul-elevating Upanishads. It is a universal scripture applicable to people of all temperaments and for all times. It is a wonderful book with sublime thoughts and practical instructions on Yoga, devotion, Vedanta and action. It is a marvelous book, profound in thought and sublime in heights of vision. It brings peace and solace to souls that are afflicted by the three fires of mortal existence, namely, afflictions caused by one's own body, those caused by beings around one, and those caused by the gods."

"The Gita is not merely a book or just a scripture. It is a living voice carrying an eternally indispensable and vital message to mankind. Its verses embody words of wisdom coming from the infinite ocean of knowledge, the Absolute Itself."

"The Gita is a source of power and wisdom. It strengthens you when you are weak, and inspires you when you feel dejected and feeble. It teaches you to embrace righteousness and to resist unrighteousness." - Swami Sivananda << Read More>>

==================================================================
Sri Dattatreya Jayanti ( Dec 22, 2018)

Lord Sri Dattatreya - "He was a supreme Yogi. Like Dakshinamurti, He was the adi guru, the primal World Teacher. Contemplate His life. Meditate upon Him. Feel His divine presence. Evoke in your mind the sacred memory of Sati Anasuya and Atri Maharshi, the power of chastity, and divine grace in the form of Divinity taking birth at the earnest supplication and prayer of a heart filled with devotion. The earnest prayer of a heart filled with devotion never goes unanswered or unfulfilled. This is what the advent, the avatara of Dattatreya represents or proves - Swami Chidananda << Read More>>.

Dattatreya Jayanti - Swami Sivananda

==================================================================
Early Morning Meditation Talks from " Ponder These Truths " by Sri Swami Chidananda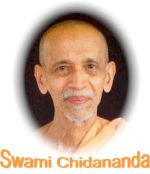 "When You Wake up In The Morning"
"Waking up in the morning should not merely mean waking up into this maya-bazaar, waking up into this temporary world of pain and death. It should not only mean waking up into this little, confined, outer earth awareness. It should also simultaneously mean waking up into the awareness of your divinity which has been temporarily suspended in sleep. And keep up that inner wakefulness along with your outer physical wakefulness of the senses and the mind. Keep up the inner wakefulness of your svarupa. That is the great thing needful. That is what will make your life divine. That is what will take you, day by day, higher and higher towards the Goal Supreme. And this you have to do for yourself, with wisdom."
"When you wake up in the morning, what do you wake up to? When you come into a state of awareness, what is that state of awareness? What is its level, what is its plane, what is its content, what purpose does it serve? Think deeply about it, and be a true jijnasu, a true mumukshu, a true seeker, a true devotee of the Supreme. Be a true part of Divinity, a true amsa of paramatma, and make your life divine. This is the greatest way in which you can bless yourself." - Swami Chidananda << Read More>>

==================================================================
Learning of "Jeevan Yog" from a Yoga Acharya Swami Adhyatmananda
Through TV episodes of "Jeevan Yoga" Series by Doordarshan Girnar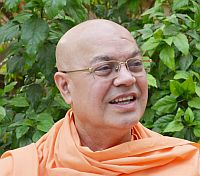 OMKAR - "Omkar Sadhana is the Prana of Spiritual Sadhana. Omkar is the best Pranayam."

"The practice of Omkar destroys Tamasik thoughts and converts the Rajasik thoughts into Sattvik thoughts. In long term if the people living in all four directions on the earth start practising Omkar regularly, the mental conflicts can be eliminated. Selfishness will retire. Benevo­lence will be originated. The whole world can become a family. The contradiction will decrease and smooth conversation will be possible. The wind of pure selfless life will flow. Omkar is the highway of world peace and welfare. Let us practice Omkar and make our life successful".......- Swami Adhyatmananda <<Read More>>
"Jeevan Yoga Series " ( Video Clips)
==================================================================
Highlighting the news and upcoming events

Adhyatma Tour 2018 to USA , Canada & UK Concluded ( Sept 15, 2018 to Nov 30, 2018)

On the last day (Nov 17, 2018) of concluding of Adhyatma Tour 2018, it was a beautiful snowfall at Chicago, as if nature was showering blessings on Pujya Swamiji and it put him into childhood mood, he had fun playing in the snow making snowballs.
Pujya Swamiji's holy presence and Divine satsang have brought peace & joy to the countless spiritual aspirants & yoga enthusiasts in the West. His prayers have brought solace & healing touch to the sick ones. He received warm welcome everywhere he went. Pujya Swamiji's day typically started early with morning yoga session, home satsangs, home visits, bhiksha to honor devotees' wishes, evening satsangs, special requests, press interviews, paying a visit to sick ones, prayer for depressed ones and more till the late at night most of the days. His Mission is service to humanity, service to known and unknown. HE has been continuously spreading the message of sages of the yore and sharing the spiritual wisdom and cultural & scientific heritage of India through Yoga, Pranayama, and Meditation.

Highlights of the Tour are Ganesh Chaturthi celebration at Hindu Temple of Greater Chicago, Yoga Retreat at Happiness Yoga Center, Janmasthami Celebrations at Kul Kamala Ashram, Jana yajna at Bharat Sevashram(NJ), "Yoga Refresher Course" at Troy, "Hindu Heritage day" celebrations at Canada, Deepavali Celebration at Milwaukee, Brahmotsavam at Hindu temple of Atlanta and more......The Tour took (Sept 15, 2018 - Nov 30, 2018 ) him to Chicago, Lorton, kul Kamala Ashram (PA), New Jersey, Houston, Troy Toledo, Toronto and to the last segment to Minnesota, Milwaukee, Atlanta, Charlotte, Chicago and to the UK. Sri Swamiji has reached back to the Ashram on Dec 1, 2018. <<complete Tour Report>>
Srimad Bhagawat Katha (Dec 24, 2018 - Dec 30, 2018) by H. H. Sri Swami Adhyatmanandaji Maharaj (3.30 pm - 7.00pm)

News & Activity Report for the Month of Nov 2018
Divya Jivan /Aug-Sept 2018/November 2018

==================================================================
Q & A on Spiritual Life and Sadhana from "May I Answer That?"- by Holy Master Sri Swami Sivanandaji Maharaj.

What is the harm in not believing in God's existence ?

"If we have no faith in God, we will be born again in this world and will undergo considerable miseries. The ignorant, faithless doubting self goes to destruction. He cannot enjoy the least
happiness. Neither this world nor that beyond is there for the doubting self. Those who have no faith in God do not know what is right and what is wrong. They have lost the power of
discrimination. They are untruthful, proud and egoistic. They are given to excessive greed, wrath and lust. They hoard up money by unlawful means. They become men of demoniacal nature. They commit various sorts of atrocious crimes. They have no ideals for their lives. They are thrown into demoniacal wombs. They sink into the lowest depths, deluded birth after birth.
........"It is the life of this sage (an Avadhuta, Sadasiva Brahmendra ) that made a very deep impression in my mind. I came to a very definite conclusion that there is a sublime divine life independent of objects and the play of the mind and the sense. - Swami Sivananda << Read complete>>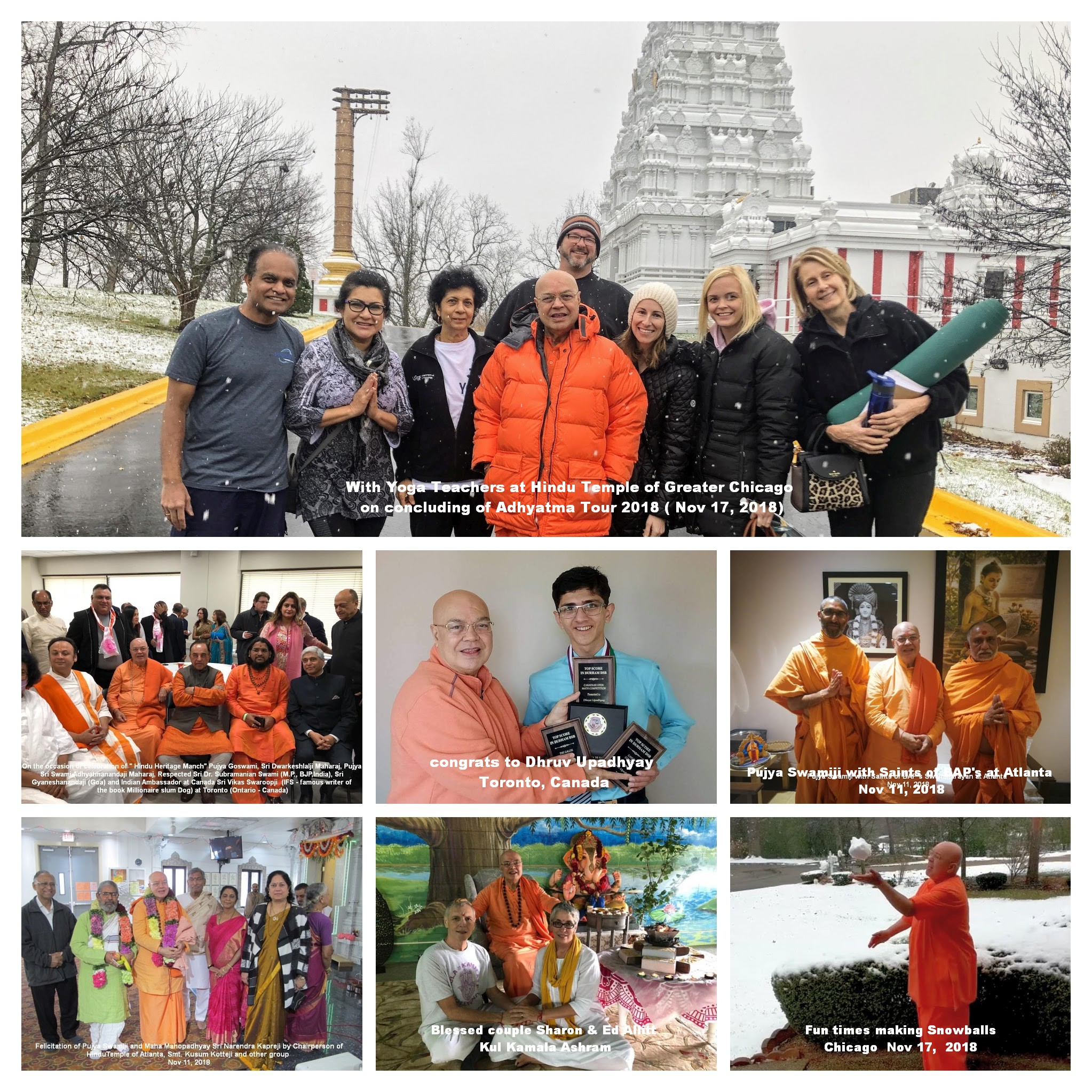 Gurudevarpanmastu!